When I start Blogging I wasn't familiar about Linux. I used the common applications for blogging like most of the Windows users do. I slowly start learning Linux and start using as my primary operating system. Linux offers a huge amount of applications and most of them are completely free. Finding an alternative software according to your need is a bit complex. I manage to use some applications but sometimes I have to migrate to another application because it can't fulfill my needs. Meanwhile, I can't use the different tools that most bloggers suggest. Most of the tools are made for Windows or Mac and are not available in Linux. Therefore I have arranged the list of the tools that are installed in my Linux system that makes my blogging work easier.
1. [Screenshot Tool] Shutter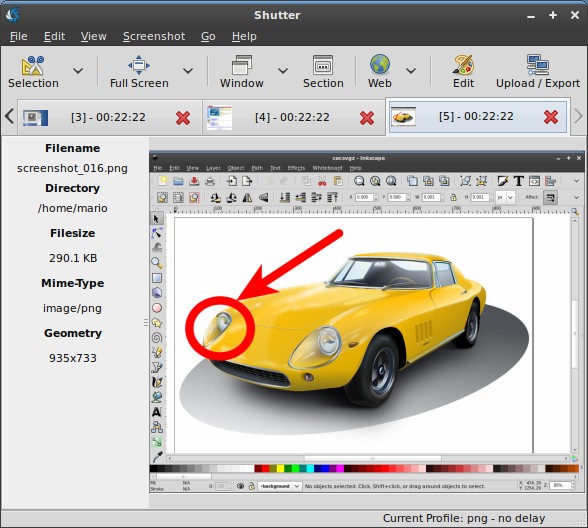 Shutter is an open source screenshot program that allows to take screenshot of specific area, whole website and applies different effect to the captured image. The application allows direct upload of an image to image hosting site. Shutter contains inbuilt screen editing features. The image editing general option allows to edit the capture image. Don't expect any advanced features but it is strong enough to handle basic editing. Shutter is rich in plugin. Plugin allows to do different tasks easily like adding watermark to image, resizing, adding 3D layout etc.
---
2. [Screen Casting Tool] kazam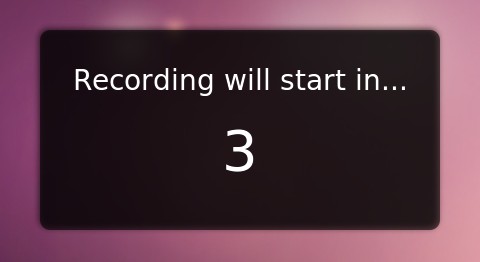 Kazam is a fabulous application to create screen casting. Kazam support HD recording in 720p and also supports direct upload to various video sharing website. The editing can be performed by various video editing Linux applications like Pithivi editor, openshot editor. Kazam isn't as good as Cam Studio in windows but it has various features than other Linux screen casting tool.
---
3. [Blogging Client] BloGtk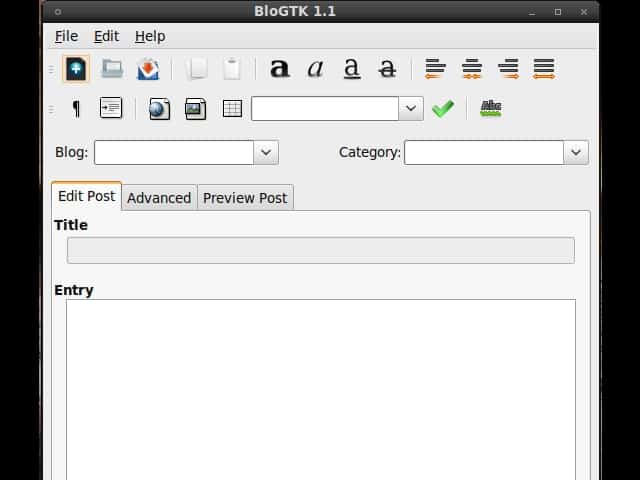 BlogTk is a blog editor which supports Blogger, WordPress and other popular blogging platforms. It supports most of the formatting options. However, Instead of WYSIWYG text panel. It uses the mix of HTML and plain text in text editing area. The preview option helps you to switch to what post look like in the browser. BLOGtk also supports custom tag and has other various features.
---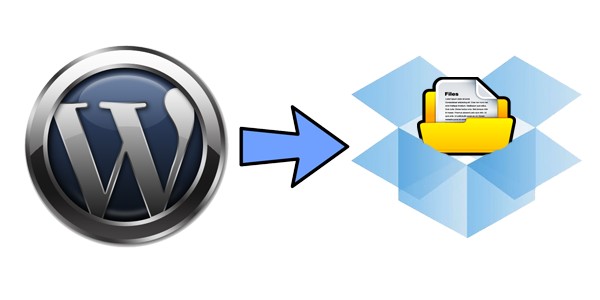 Not every cloud storage platform is not available for Linux. However, most popular platform like Dropbox, Google Drive (INSYNC open source Google Drive alternative for desktop) and Ubuntu one for Ubuntu and other linux distros provides effective way to store your file online in cloud. I prefer Dropbox because your can directly use WordPress plugin to upload your file in Dropbox account.
---
5. [Video Editor] Openshot and pithivi
Video editors are important if you are also involved in Video Blogging. Openshot and pithivi are awesome tools to edit your video. I personally prefer Openshot. Both of these applications are wonderful and provide almost all features like commercial software. Rendering process can be a bit slow if you have old machine.
Final Conclusion: Unlike Windows and Mac user there are lots of application suitable for bloggers. The choice might be different depending upon the people, but choosing the right application not only makes blogging easier but also helps to save time and increase your productivity. If you are a Linux user don't forget to share the application that you use on regular basis.