Firefox is one the most and widely used browsers with support of Thousands of great addons. Today I'm going to feature 7 Firefox add-ons that can help bloggers in some variety of ways. Some will help with increasing productivity, some with finding and posting content, and some with Search engine optimization. Earlier we also shared Firefox Add-ons for Visually impaired users.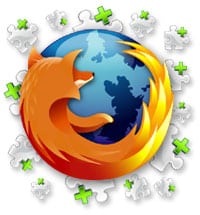 We bloggers are usually busy and it can be difficult to find enough time to do everything. That's where this article comes in here. These 10 Firefox plugins will increase your productivity, and will help you become a better blogger. Don't mind if you don't like the add ons because this is just about the add ons which I use to save my time and helps me make my work easier.
1. ScribeFire
ScribeFire is a blog editor tool that allows you to easily post to your blog and has many features.You can easily write blog posts for any of the blog platform whether is is blogger or WordPress.
Download
2.Time Tracker
Running a successful blog requires efficient use of important time. The TimeTracker add-on will make it very easy to see how much time you're spending in your browser.
Download
3.Morning Coffee
If you routinely visit so many blogs or websites as soon as you just wake up (like check your website stats or AdSense Income or earnings), then this plugin is just made for you. It basically lets you open those websites in tabs that are a part of your everyday routine, in one click. This extension also lets you organize websites by day, which is handy if you follow a daily different routine on Sunday, than, say, Thursday.
Download
4. All-in-One Sidebar
The All-in-One Sidebar (AiOS) is an award-winning sidebar control addon, that was made inspired by Opera's Design. It lets you quickly switch between the sidebar panels, view dialog windows such as downloads, extensions, addons, or even the source code of websites in the sidebar itself.
Download
5. Shareaholic
If you're a blogger then it's sure that you would use Social Media. This Plugin helps you distribute the content you like on various Social Networking sites easily. Shareaholic allows you to quickly share, do bookmark, and email the web pages across many web 2.0 social networking and social bookmarking sites such as Digg, Delicios, Reddit, StumbleUpon, Twitter, Mixx and many others without cluttering up your browser with multiple and so many toolbars and buttons which eventually slow down your browser.
Download
6. SeoQuake
SeoQuake helps you to better optimize your blog for the search engines. It shows detailed information about your site competitors, such as their Google PageRank, the number of pages of their blog indexed in Google, Alexa Rank, WhoIs information, and many more similar SEO parameters. Using this data you can know what you can do clinch that top spot for a High Traffic and Low Competition keyword. The great thing about SeoQuake is, that missing from other SEO plugins like SEO for Firefox, is that you can save the data to a .csv or a text file for later which is a time consuming reference.
Download
7. Link Checker
Many bloggers use a lot of interlinking within their blog posts, but testing the validity of those links can be tedious and time consuming. With the LinkChecker add-on you can quickly and easily find dead links in your blog posts so that you can prevent the Displaying of 404 Pages.
Download
This is my list of Firefox Addons that I use in My Browser. Do share your favorite Firefox addons below.
This article is written by Vikas Bhatt. He is a 14 year old blogger who loves blogging and blogs at Niche Bloggers. If you wish to write for us, kindly check this.