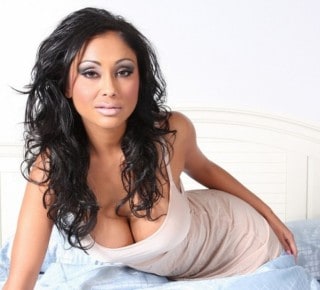 I just wanted to get straight to the topic and don't want to discuss about which websites you watch. Do you know 12% of the websites on the Internet are adult sites? 35% of the internet downloads are porn. Yeah! I could sense a smile on your face. If you're using Firefox as a primary browser to watch XYZ videos, here are few extensions that will help you for stuff that you look for. None of the links are NSFW. All the links in this post are safe to view/read at work. This is purely for educational purpose. People below 18, stop reading this and close your browser. Here are some useful Firefox add-on for Porn lovers.
Blocking Advertisements
Most of the adult websites earn revenue through flash based advertisement. That irritating moment when you open the site and lot of popups, web cam invites and flash based advertisement that makes you confuse whether it's a play button to watch the video or just another stupid advertisement that ruins our time. To avoid this, use Firefox addon (ad block plus).
1. Adblock plus for Firefox
Adblock plus Firefox addon helps you to disable all the sidebar flash ads and change the way you view the website. It completely blocks all the banner ads, popups etc.
Just try out for a week, you will never regret it. You can download the addon from this link and install it on your Firefox browser. Feel happy!
Video downloader extension
2. Video Download Helper
Another thing people try to do is download the videos to PC. Some of the best websites have the option to download the videos in various formats. But few websites don't have one. So with the Firefox addon such as Video DownloadHelper you can download videos easily.
Once you've installed this extension, it searches for videos and images when you're visiting the site. Just use the icon to download whatever you need.
3. Flashgot addon for Firefox
You can even try Flashgot extension, personally I like them and it's quick in detecting videos from the website. Once you visit a website and it starts searching for videos. When found, quickly click the icon on the browser bar and it shows you files to download in various formats. If you want high quality, normal or low-quality format in lesser file size.
Download Everything at Once
4. Download Them All
You can use download them all Firefox addon when you want to download a bunch of images from the page. When you visit an album and you find around 100 images. You can download all the 100 images with one click using this addon. Simply install and select the addon, it downloads all the images from the page to your PC. There are lots of conditional tags to configure where you can set images only or other files to download.
Do you know how most of the computers are infected by annoying viruses? Do you know how our email and social networking accounts are hacked? Almost half of the people do not use secure protection while using the web. Neither they install internet security suite or web protection addons on the browser. Few adult websites inject tracking codes and try to run executable files, cross-site scripting attacks and more.
Security Suite for Firefox
5. Noscript security suite addon
NoScript security suite addon for Firefox is awarded as best security suite available on the web. It allows active content such as javascript, java to run only from trusted sites such as your banking domain etc. It protects you against XSS and clickjacking attacks. It also implements the DoNotTrack tracking opt-out proposal by default.
Image Gallery Addons
6. Bazzacuda Image Saver Plus
Another useful addon is Bazzacuda Image saver plus. If you've opened images in different tabs, you can save them in one click. This works purely when images are opened in tabs and not as a popup. Just by right clicking on the thumbnail image, you can open all the images in tabs. Then use this addon to download all the images in tabs.
7. Thumbs addon to preview thumbnails
Thumbs addon shows the thumbnail preview of the gallery.
Before I end this post, I just wanted to share few more tricks while watching. Always use incognito mode. These days no one uses browser history cleaning tools. Just use Incognito mode on Chrome or private browsing in Firefox. And also, Bing is the best search engine for watching videos. The video search of Bing uses thumbnail video previews. So just input your keywords get videos suggestions and hover your mouse to preview to find it interesting.
Looking forward to your comments below.