Orkut, a social network by Google Inc is popular only in two countries in the world. They are Brazil and India. From Last year Facebook have invaded these markets too. But now Facebook tries to ring death bell for orkut by allowing people to share their facebook updates in orkut.
Many people also believe might be the reason behind Facebook being down. Facebook also trying to import existing Orkut users to their side.
This new feature allows us stay connected with Orkut friends, even if they have not joined Facebook yet. This is for your friends who are not in Facebook but in Orkut. But you should be able to understand the business logic behind this? Well Done Facebook, Nice move. Google,its your turn.
---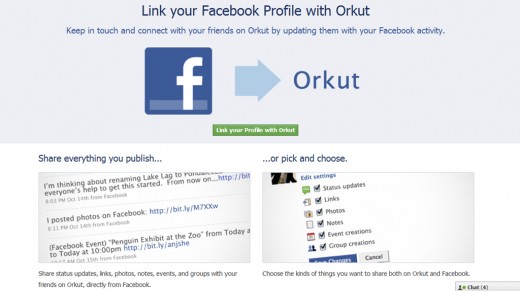 ---
This guest article is written by Pradeep, a Microsoft Student Partner currently pursuing his Computer Science & Engineering degree. If you wish to write a guest article, check this for more info.