If you're running, or have ever run, a business, you'll know all too well that marketing your business well can be the key difference between success or failure. Of course, having a strong selling point for a market-leading product is essential, but your business could well flop if the selling points can't be broadcast to the people who matter: consumers.
Many books have been written on marketing; there are great articles on this site to help you get your company branding right, and there are easy wins when it comes to marketing, like using social media channels to push your message and your promotions. Despite this, it isn't always easy to get the balance between appealing to existing customers and drawing in new customers right. Let's see how some brands have managed to thrive in the world of company marketing.
Looking for a Second Life
Second Life is an MMO from Linden Lab that has survived now for many years despite not being the best offering on the market (games like World of Warcraft offer a far more exciting take on how to create and interact with a virtual world from your PC). How has it managed to remain in public consciousness? Well, while other businesses have marketed themselves in ways to make sure that they appear in a positive way, Second Life benefited from the fact that it had (free!) product placement in The Office: An American Workplace in the ninth episode of the fourth season in 2007.
This product placement might have been an attempt from the TV producers to make a joke out of Second Life but the brand mention has to go down as a huge factor in the game still being relevant and is often referenced when the game is discussed as a reason for its sustained popularity.
While Second Life creators Linden Lab, who have overseen billions of dollars worth of transactions among users since setting up the game in 1999, might not have expected the game to become this popular thanks to this unintentional form of marketing, the ability to piggyback off another brand's success is clearly an established and potentially successful way to push a product into the marketplace. For Linden Lab, it was a novel way to connect with a new group of consumers who may not have been aware of the product previously.
Piggybacking Using a Celebrity
While not every company can expect to get quite as lucky as Linden Lab, the old saying goes that if you shoot for the moon, you'll at least land amongst the stars. In marketing, aiming high and trying to get a star name to push your product isn't a bad idea at all. Indeed, a recent Marie Claire article showed the huge prices companies will pay to get an #ad on Instagram, with the most expensive ad post coming courtesy of Selena Gomez, who charges £424,000 per post.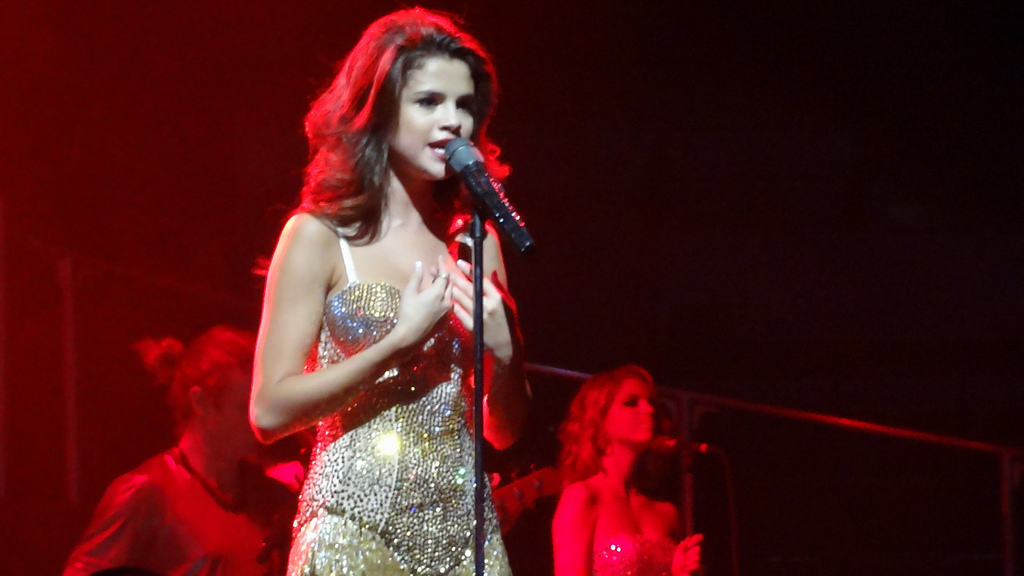 IMAGE SOURCE – Flickr.com
Of course, this isn't a cheap way to get a product promoted, and whilst there are plenty of cheaper ways to create more interest in an internet-based business using low-cost methods , the idea of approaching stars or celebrities to try to endorse products is still a reputable and potentially profitable route to go down for larger brands. In fact, while it can be expensive, the results can change an entire business; companies like TAG Heuer, as an example, have ventured into a world where they otherwise would have had little reach, as noted by the Economist.
By using a celebrity, you are of course going to reach a vast range of customers and consumers, some of whom might not be the people your brand is targeting. However, if you spend time carefully looking for an icon closely linked to your target demographic, you could find a huge buzz created around your product or brand. For instance, the likes of Judge Cookware, Stellar Cookware and even OXO with their 1000+ products have identified relevant and influential food bloggers to reach out to do reviews and push products. These bloggers may not be celebrities but they are well-known in their niche, appealing to a specific and targeted audience.
Sometimes, though, it's not so much about individual power as the potential for teaming up with a group that can propel a brand to success, especially if combined with trending activities or emerging industries. This can be seen with the likes of iGaming online operators Betway who have an active part in Casino, Sports, Bingo, Poker and eSports betting, who have taken up sponsorship (and therefore have become a presence on the web page of and news about) of Ninjas In Pyjamas, a popular eSports team that has been leading the way in eSports for 15 years.
In the latter case, sponsorship has created exposure to fans of the booming eSports world, a market that is expected to have revenues of $1.5billion by 2020 according to News Zoo and has secured viewing time on the likes of BBC Three in the UK.
IMAGE SOURCE – Flickr.com
Linking up with Others
While some marketing strategies can be free and others can be expensive, some just require lots of links! If you haven't already checked out how to use SEO links to build up your website traffic, you can read our guide here, but in the world of marketing, links can be the difference between being ranked well on Google and bringing in serious traffic through Google searches, or just being another company who appear somewhere on Bing.
In a world where marketing is very personal, there is no reason why building links from other relevant domains, and publishing facts and information about your brand on other websites and channels can't help to increase your exposure and connect with a wider audience.
Choosing What Works For You
Of course, the old-fashioned email blast has nowadays moved online, with the likes of Mailchimp taking personalized marketing to another level for companies who can send out an email targeted at specific customers. The most important part of any marketing campaign, though, isn't just picking a strategy that works for one company and using it for yourself, but instead devising a marketing strategy that takes careful consideration of your customer-base and your target audience, finding clever ways to connect with them in a manner they will be receptive to.