PayPal is one of the best e-commerce business sites allowing payments and money transfers to be made through the Internet. Below I mentioned 8 simple tips to sell your stuffs securely through PayPal.
By following these simple tips you can reduce the possibility of disputes, claims, chargebacks, and fraud.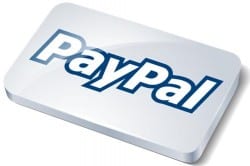 #1 – Clear & Detailed Descriptions : Give detailed and clear description about your item. Also provide some photos of it. Such photos help your buyers to easily identify the product irrespective of their languages. Clearly state your return policy in a place where buyers can find it.
#2 – Know The Buyer : Before selling anything, first know the buyer. Check whether he has a confirmed address? For e-commerce sites with feedback systems, what is the buyer's score?
#3 – Respond To Inquiries : Respond to all their questions. Let they be silly questions, but answer them patiently. Show the buyers that you are listening to them.
#4 – Sending High-priced Items : Always be extra cautious when you are sending high-priced items, however the shipping addresses may differ from billing addresses. Sometimes the payment will be received from one country and sent to another.
#5 – Beware Of Unusual Requests : Abnormal requests can be a sign of suspicious activity. Some examples are mentioned below :
Rush shipments at any cost.
Partial payments from multiple PayPal accounts.
Payments not received in full.
#6 – Estimated Delivery Time : After receiving the payments, give the buyers an estimated delivery time. It is always better to overestimate delivery time than have a package show up late. Tell your buyer if a package is not sent in time.
#7 – Track Packages : All the packages should be sent with tracking numbers. After getting the tracking number (you should get it from the shipping service), send it to the buyer and also add delivery confirmation. Then make sure to keep proof that the package was received by the buyer.
#8 – Insure Packages : When sending goods, opt for postal insurance to protect yourself in the event that a shipment is lost or the buyer claims it was never delivered.
Do you know any other tips for selling securely through PayPal? Please share it in the comments below.