Anybody older than 30 can remember the dinosaur days of file sharing. If you wanted to move a file between computers, you'd need physical media like floppy disks. They could hold about two megabytes of data, barely enough to transfer a Word document.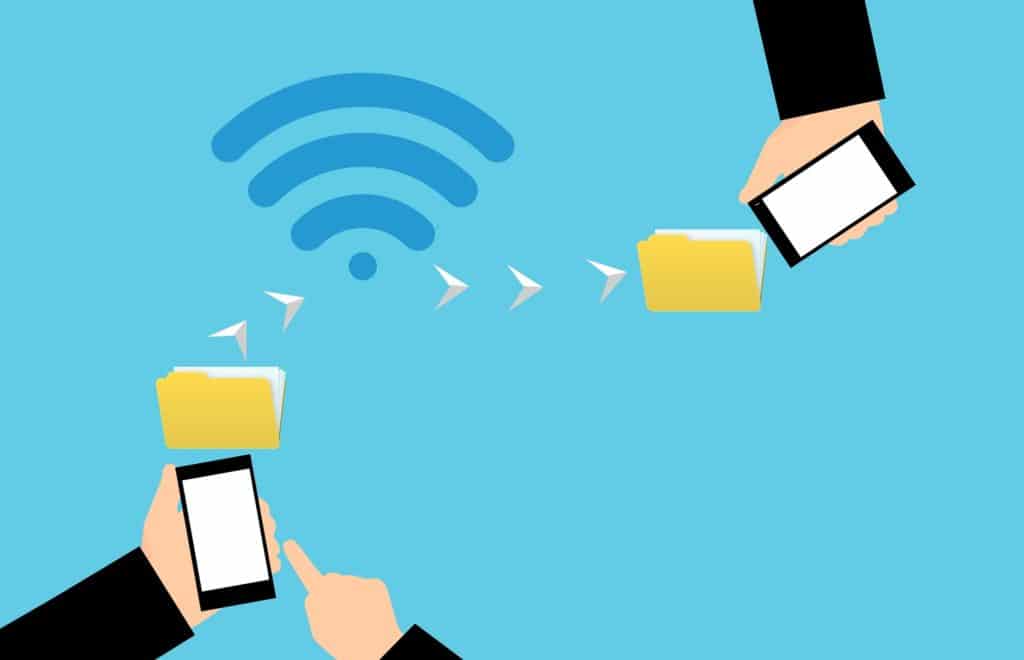 Even USB sticks aren't that old. They didn't come into widespread use until the mid-2000s. Now, you have a wide range of easy to use online file-sharing options. You can click, zip, and share a file with anybody who has an internet connection. But not all file-sharing options are secure. 
This article lists the most secure and convenient file-sharing options available right now. It also has some pro tips on file security for you at the end. 
Dropbox
Dropbox is the Godfather of online file sharing. Since its debut in 2007, it remains the industry leader. It's easy to use, functional, and works on pretty much all platforms. Even with stiff competition from Google, Amazon, and Microsoft, it still captures a massive chunk of the market share. 
You can use Dropbox to share files via a URL with a couple of clicks from your device. It offers underlying security like password protection and time limits. The only real drawback to Dropbox is you only get 2 GB of free storage. But monthly plans are quite cheap. You can get 2 TB of storage for $11.99 per month. It comes with great features like Smart Sync, Rewind, and more. 
Google Drive 
You may have noticed that you can only send  files that are no larger than 25 MB in Gmail. But you have an option to upload your file and send the link via Google Drive. 
Google Drive is the top competitor for Dropbox. Although it doesn't have as many robust features, it's easy to use, and syncs with other Google Apps connected to Drive. 
You can share files via a link though you don't get any password or time limit protection. But you do start with an impressive 15 GB storage for free. And it's already connected to your Gmail account, making it super convenient to use. For quick and easy sharing, it's hard to beat Drive. 
NextCloud 
When it comes to cloud storage, there's a significant debate about proprietary and self-hosted platforms. The difference behind it is pretty technical. It boils down to proprietary platforms like Dropbox and Google having access to your data. They can use it in a variety of ways, often to sell advertising. 
Self-hosted options like NextCloud give you more control over your data. It offers many features, including secure sharing, integrated voice and video chats, and other enterprise-level tools that allow it to compete with big names. 
NextCloud isn't cheap, but if you have large file sharing needs, it's a fantastic option. 
WeTransfer 
Want something simple and convenient that doesn't even need registration? Then check out WeTransfer. All you need to get started is your email address. From here, select your files, type in the recipient email address, and you're ready to go! 
There is no real file protection, but links only stay active for a week. If you upgrade to a Plus account for $14 a month, you can get extra security features. It includes download time limits, password-protection, and more. It also enables you to send bigger files at a faster speed. At that price, it's an excellent lightweight alternative to Dropbox. 
Box 
Box was one of the first cloud platforms to gain popularity. Although it doesn't have the same reach as Google and Dropbox, it does have big clients IBM and GE. 
Box is perfect for large companies that manage data systems around the country (or the world). It integrates into enterprise security systems.
But the best thing about Box is its focus on security. You can secure file share even at the free membership level. That's because everything stored and sent on Box has the protection of AES-256 level encryption. It makes Box a considerable security advantage compared to the other names on this list.
Pro Tips: Adding Security to the Convenience of File Sharing
Most of these companies prioritize convenience over security. Even Box, which adds encryption to stored and sent data, doesn't provide extra protection to files during the upload and download process. 
But there are a few easy things you can do to boost your data security. Enabling a VPN service anytime you share files. It shields your network connection preventing cybercriminals from intercepting your files in transit. 
Also, use a file encryption service to encrypt any files you send on the web. It ensures only your recipient can check the contents of a file. If you share it via cloud storage, even cloud storage providers, such as Dropbox or Google, won't be able to see what's inside of them.  
Try out these tips and see how easy it is to share files securely.