Wondering How to Rip DVD and Convert DVD Content to Digital? Well if the answer is yes then we are here to help you out. As you read further in this article we will be sharing steps on how to rip DVD and convert DVD content to the digital media. So let's just head into the topic without wasting much of the time.
Well on the internet there are quite a lot of applications available that helps you to rip a DVD. However not all the DVD ripper apps are freely available on the internet. Also relying on a free application will not be a good idea. So how can you Rip DVD and Convert DVD Content to Digital? Which application you should use?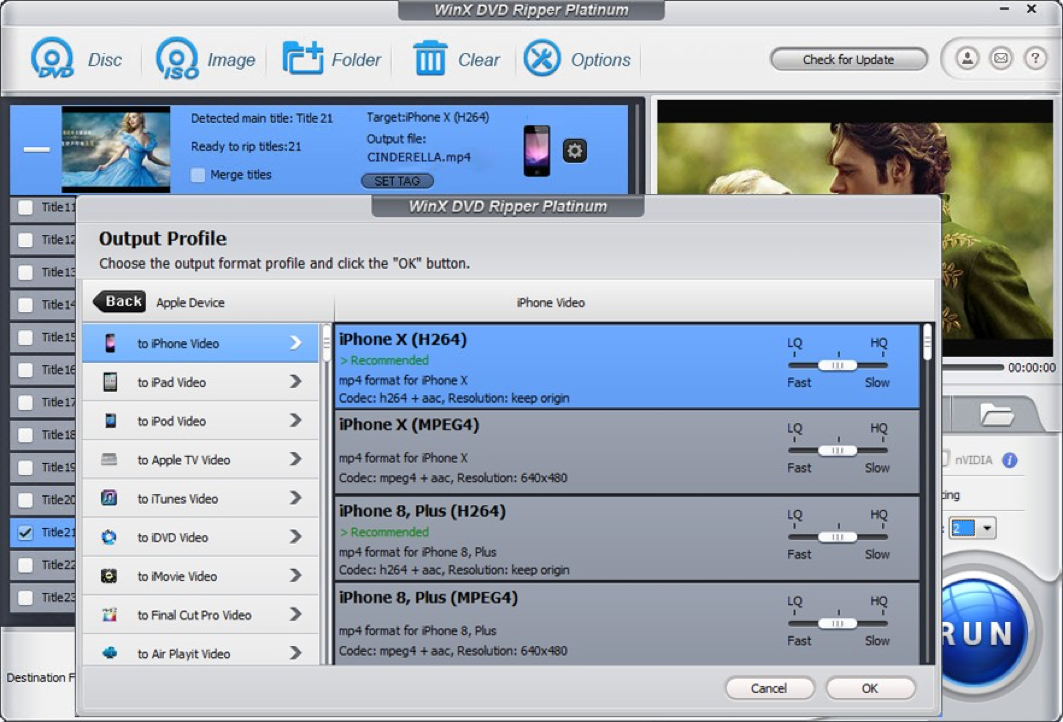 Well ripping a DVD is not as hard as you think all it needs a correct tool and in this article, we will be talking about the WinX DVD Ripper Platinum. You can download the tool for free however the free version does not come with all the necessary features. So it is advisable to make a purchase for the big discount: Save Up to 65%, Get WinX DVD Ripper Lifetime License>>
WinX DVD Ripper Platinum is available on Windows (10). Both Windows and Mac DVD ripper come with tons of features. With the help of the application, you will be able to rip or convert DVD content to MP4, AVI, MPEG, WMV, MOV and M2TS file formats. You can also rip the DVD files for your iPhone, iPad or Android smartphone. The application also lets you make an ISO file of your DVD and so on.
How to Rip DVD and Convert DVD Content to Digital
Well coming back to the topic. So in order to rip DVD and content to digital media. Here are all the steps that you need to follow. So here we go:
WinX DVD ripper install tips:
First of all download the application. You can download the WinX DVD Ripper Platinum by visiting the official website. Once you are done downloading the file you have to install it. Double click the downloaded WinX DVD Ripper file; you will get a pop-up menu on your computer screen. Click Yes and follow the instructions and you will get done with the installation process.
After installing the application, open it, you can see this DVD ripper tool like:
(In the interface, there's a short guide on how to rip DVD, only three steps, you can rip and convert DVD into digital file.)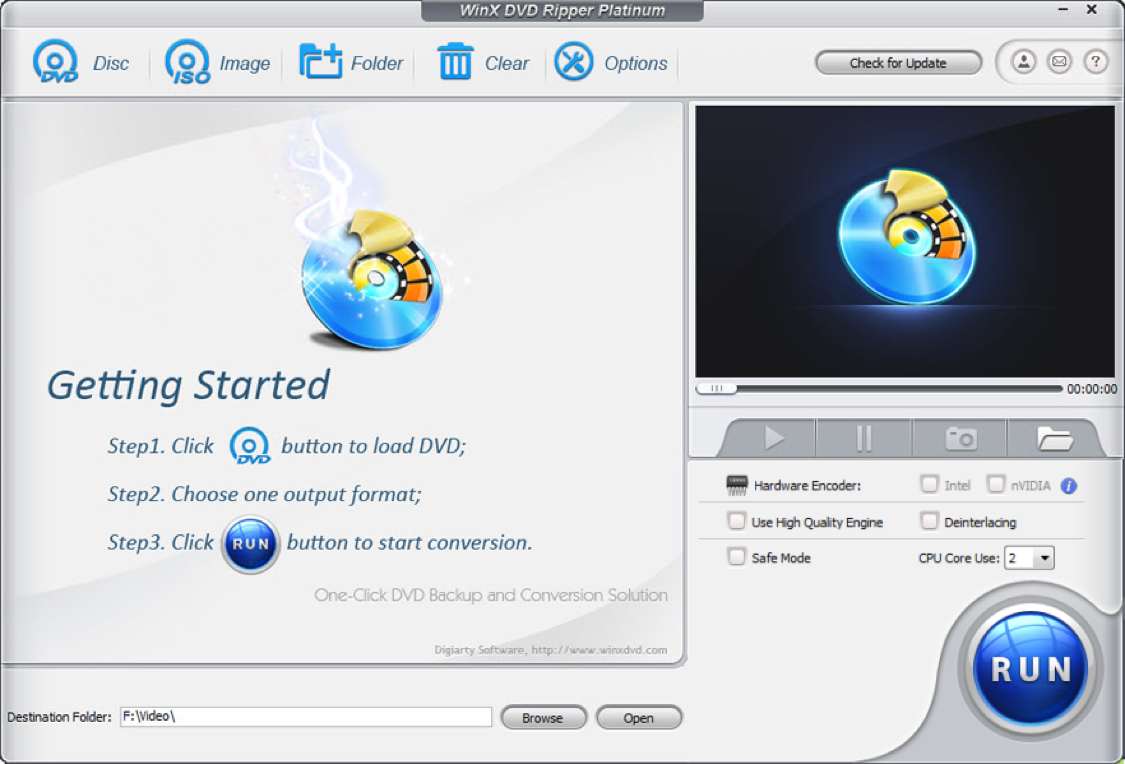 How to rip DVD using WinX DVD Ripper Platinum:
As we said before, the trial version limits some features, before converting DVD to digital file, here we can get WinX DVD Ripper Platinum full license for free >>
Active WinX DVD Ripper Platinum full license, insert the DVD in the DVD drive.
Now from the application, you have to select load DVD. This DVD Ripper will automatically help you choose the right content to DVD rip and convert.
After loading the DVD select your preferred output profile. Also, you can select the output folder.
At the end hit on RUN button and the DVD ripping process will start.
WinX DVD Ripper Platinum comes from Digiarty. Before writing this article, I have googled this program, it marks the top on all DVD rippers. Just in case if you need more detailed tips on how to rip DVD or need full register code, you can contact the company. They are always generous on the giveaway. If you work under the Mac platforms, then you can try the free Mac DVD ripper. Well just in case if you have any questions you can comment below.