You might have brought a new handset, maybe a brand new iPhone or something and most probably your old mobile would have been lying around.
Maybe you just want to get rid of your old mobile phone. Let it be any reason. But rather than just throwing it away, you can better recycle it and get some bucks. Great isn't it?
Then you can try RecycleMobilePhones.co.uk. There you can get yourself the best mobile phone recycling deal online. By using their price comparison tables you will find the best price for your old mobile phone.
All you need to do is just pick the best price! You can search via phone manufacturer or enter the make and model of the phone into the search form.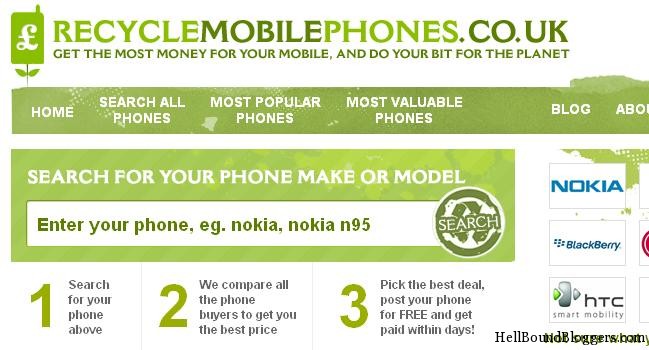 Why you should try this site?
Almost all of the top mobile phone recycling companies are compared here, which is why they are so confident you will get the best price when you use their comparison tables to recycle mobile phones.
You can expect to see top named recyclers that allow you to sell mobile phone handsets and recycle a phone with them.
Recycle a mobile phone is a very green way of disposing of your phone (as it avoids contamination in landfills) and avoids the unnecessary clutter in your house, as well as freeing up some extra money to help you have fun, or do with as you please.
If you have thought about recycling your old mobile phone then Mazuma Mobile will offer you cash for your trade in, direct to your bank account. Simply use the tables on their site and enter the type of phone you have along with its model number and then you will see how much Mazuma Mobile will give you for your old mobile phone.