Moving cross country can be a very stressful event. Packing up all of your belongings can be stressful by itself and coordinating dozens of other tasks to ensure moving day (or week) runs smoothly can be challenging. When you are relocating to a new home thousands of kilometers away, the cost of long-distance moving services can also add to your stress levels. With all that in mind, here are a few tips cross country moving tips: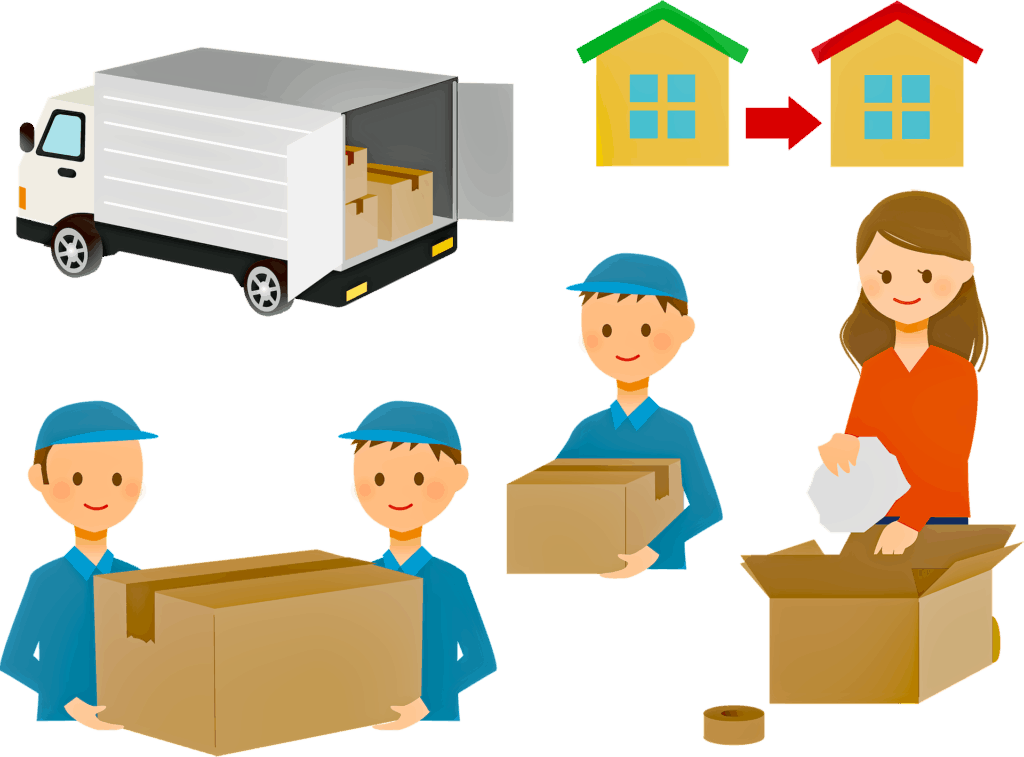 1. Sell everything you don't need
When it comes to long-distance moving, you want to minimize the amount of stuff you need to transport as much as possible. There is no point paying to move heavy exercise equipment that you never use halfway across the country. The more items you have to move, the more expensive your move will be as the cost is linked to the weight and volume of your belongings. You can donate unwanted items to charity stores and also sell items on eBay or via garage sales. 
2. Ensure the moving company you hire is licensed & insured
When entrusting a moving company to transport all your possessions thousands of kilometers, you want to make sure you don't hire an un-reputable mover. This means you need to stick to companies that are fully licensed and insured. Furthermore, make sure that the insurance coverage is sufficient to cover the value of all your belongings. You can look up movers in the FMCSA's database to check that the interstate mover is licensed. Always make sure that the company provides you with proper documentation to prove that they are licensed to operate in the industry.
3. Change your mailing address
Thanks to modern technology, changing your mailing address is now a super simple process as everything is digital. All you need to do is go-to USPS's website and choose a date to begin mail forwarding to your new address. You can also change your address with your bank and credit card issuer online.
4. Obtain the driver's contact details
Once you have booked services from a top-rated long distance moving company, be sure to ask them for the driver's contact number. During the moving process, you are going to appreciate having a way to contact the driver to get updates on the location of your belongings.
5. Check out portable moving containers
When moving cross country, renting a portable moving container is a popular alternative to hiring professional moving services. Such containers also function as storage pods. They are an excellent option for those who need a place to store items before or after a move. Some of the most talked-about portable moving container rental companies include U-Haul's U-Boxes, ABF'S U-Pack ReloCubes, PODS, and PACK-RAT. You can check out the price for moving containers online.
6. Nationwide Relocation Moving Companies
To get the best prices from nationwide relocation movers, be sure to compare moving quotes from a range of providers. To make the task more comfortable, you will be pleased to learn that there are many moving quote comparison websites on the internet. On those sites, filling out a simple web form allows you to obtain quotes from dozens of moving companies quickly, check-out 9Kilo Moving website for instant online moving quotes.
7. Specialist Moving Services
If you have any fine art pieces, it is generally advisable to book a specialist art moving services. Such valuable pieces can also be very delicate, and incorrect handling can cause thousands of dollars worth of damage. A minor scratch or crack may not affect the overall appearance of a piece, but they can decrease resale value very significantly. The good news is that many nationwide relocation service providers also offer specialist art moving services, so you don't have to deal with the stress of working with multiple moving companies. Providers offering such services employ trained personnel who have years of experience packing and transporting valuable items professionally. Make sure you get a professional evaluation if you have fine art items of considerable worth, as you may need to take out separate moving insurance to cover your items during the move.
You are also going to need to hire a specialist moving service if you want to transport any large musical instruments, such as grand pianos. There are many piano movers in operations, and most of them provider interstate nationwide relocation services.