Finally, the much awaited killer browser Mozilla Firefox 3.6 released and it is available for download at the Official Mozilla Firefox page. I'm wondering how many downloads are taking place right now. Firefox 3.6 has more than 70 fixes from last beta to improve performance, stability, security and features. The final version of Firefox 3.6 released on 21'st January 2010 at 0930 Hrs PST (Pacific Standard Time), which means 11:00 PM (IST) on 21'st January in India.
Features Of Mozilla Firefox 3.6 :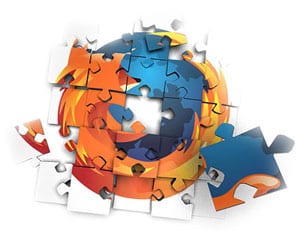 1. Using Personas you can easily change the theme in single click.
2. You will get alerts for out-of-the-date plugins. You can be aware about the expiry date.
3. You can watch Full Screen videos.
4. Supports Web Open Font Format (WOFF).
5. Supports New CSS, DOM, and HTML 5.
6. Supports CSS Gradients.
7. You can monitor HTTP Transactions to observe requests and responses in real time.
8. Customize appearance of Windows in taskbar (in Windows 7 or later).
9. Improved JavaScript Performance.
10. Good Browser Responsiveness and Start-up time.
Happy Browsing.. ! 😀