Mozilla released Firefox 3.6.4, the latest security and stability release for Firefox. Firefox 3.6.4 will reduce the number of Firefox crashes experienced by users who are watching online videos or playing games.
When a plugin crashes or freezes while using Firefox, users can enjoy uninterrupted browsing by simply refreshing the page. This updated browser comes with dozens of bug fixes and stability upgrades.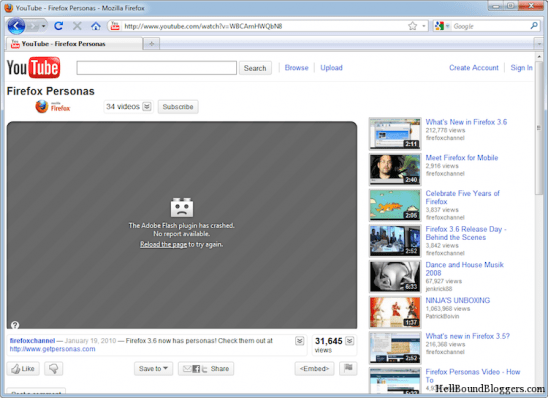 Firefox offers crash protection for Adobe Flash, Apple Quicktime and Microsoft Silverlight on Windows and Linux computers. Support for other plugins and operating systems will become available in a future Firefox release.
All Firefox users are encouraged to upgrade for free by using the "Check for Updates" function in the Help menu or you can download it by visiting Firefox Official Site.