Do you know how to stay on the top of all your Social media networks? From creating authentic content to publishing, handling social media is a complex task. It can be pretty overwhelming to even think about all the tasks social media managers have to finish every day.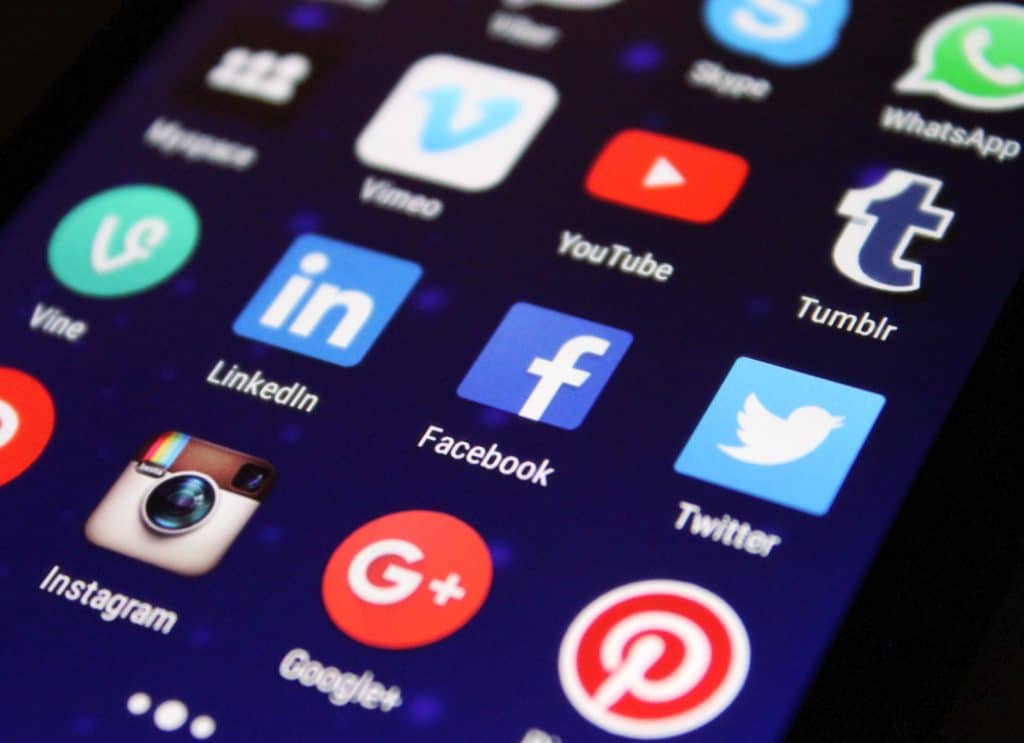 Therefore, having an effective social media management tool is very important. So, in this article, we are going to learn about the top 20 media management tools that can make it easy to handle the business.
Part 1. Top 20 Social Media Management Tools
With our hard research and experience, we come up with the top 20 social media management tools that you should consider in 2019. social media management tools
1. InflueNex
URL: https://www.influenex.com/
One of the most leading social media management tools on which you can rely on to look for the right social media influencers is InflueNex. It is a YouTube-based influencer search engine platform where brands or businesses and influencers can connect and find their perfect match with ease. Give a try to InflueNex to find and build a relationship with potential YouTubers to promote your products and services.
2. Buffer
URL: https://buffer.com/
Buffer is another streamlined and intuitive social media management tool trusted by many brands organizations, individuals, and businesses to help drive engagement and outcomes on social media. With Buffer, you can build your target audience and grow your business or brand on various social media platforms.
3. Hootsuite
URL – https://hootsuite.com/
Hootsuite is one of the most popular and biggest social media management tools that can help you to manage all of your social accounts in one place. This all-in-one tool is widely used by 15+ million people and in fact, 800+ of the Fortune 100 companies. It can help you manage and schedule your social posts, determine your social ROI and much more.
4. Sprout Social
URL – https://sproutsocial.com/
Just like Hootsuite, Sprout social is the place where you can manage your several social media accounts in one platform. With the help of this tool, you can do everything from social media posts scheduling to reporting. The best part of the tool is that it also offers customer relationship management features to help you build a long-term connection with your customers.
5. Agora Pulse
URL – https://www.agorapulse.com/
Agora Pulse is all-in-one and powerful social media managing tool that offers various features, which include scheduling, reporting and responding to its users. Plus, it also offers many other unique features such as Facebook contest apps and competitor analysis at a reasonable price.
6. Sendible
URL – https://www.sendible.com/
Sendible is one of those social media management tools designed primarily for agencies with numerous clients. With the help of this tool, you can customize the dashboard as per your branding in order to attract more new clients.
7. eClincher
URL – https://eclincher.com/
With eClincher, you can schedule and publish social posts, give a response to social messages and determine your social media platform performance in an effective manner. It allows you to auto-post using RSS feeds and smart queues and enables you to look for the right social media influencers.
8. Social Pilot
URL – https://www.socialpilot.co/
Social Pilot is a simple yet cost-effective social media management platform to agencies and teams. Its features are available at affordable prices. With the help of its client or customer management feature, you can easily work and connect with numerous clients.
9. CoSchedule
URL – https://coschedule.com/
CoSchedule is more than one simple social media management platform. It is an effective calendar that can help you to manage various facets of your marketing. It enables you to collaborate and manage with your team so that you can easily create social media content, tasks, posts and events.
10. MavSocial
URL – https://mavsocial.com/
MavSocial is another streamlined social media management tool you can use if you want to concentrate on visual content. The common features it provides include scheduling posts, monitoring them and reporting. It comes with the digital library so that you can easily manage, edit and use your data for your posts.
11: Crowdfire:
Over the last few years as the social media hold on people is getting strong; Crowdfire has been working to add new features in the tool. It can schedule content, connect your blogs with YouTube channels, and can create social media posts for all the updates on your sites. This tool also allows you to manage your Twitter account and suggest various article topics for sharing and promoting your business.
12: Edgar:
This is a social media management tool that can manage every task by itself. Edgar takes a whole new approach for social media sharing. The main idea is to create a library of content with possible categories and to assign specific times for the tasks. The best feature is the automatic social media post creation and scheduling of the site in the most creative and interactive way.
13: Post Planner:
It is a smart social media management tool that helps marketers in three sections. The first one is high-quality content; the second is planning the perfect publisher calendar, and the third is posting. Your business will have a smart curator that can rate the content suggestions and allow you to create a content-type-based schedule. 
14: Tailwind:
It is a visual marketing tool specially designed for Pinterest and Instagram. The main work abilities of the tool are to help you schedule posts, monitor conversations, and finally, measure results. Tailwind gives you better recommendations for improving social media performance.
15: Sprinklr:
The main focus of Sprinklr Social Cloud is to help the enterprises connect and serve the customers at any scale. You can collaborate with social media effectively and reach, listen, and engage with the customers via different channels.
16: Oktopost:
It is another social media management tool for Business to Business enterprises. It caters the needs of business marketers who want to generate leads via social media and improve the value of their business. From media management to employee advocacy, this tool has all the features that you would need.
17: HubSpot:
If you need All-in-One inbound marketing software, HubSpot is the ideal tool for that. This tool integrates all marketing efforts in one platform including Social media, Email, SEO, CRM, etc. Therefore, it will be easy for you to compare results across the channels and measure social ROI.
18: Social Hub:
When you need a social media management tool for your team, choosing Social Hub is the best idea. This tool is built for businesses, governments, and agencies of large scale. As the target audience is large, it is vital that you use an effective, scalable, and secure tool.
19: Spredfast:
The perfect platform for enterprise social is Spredfast. It is a tool that is used by most of the big-scale companies all over the world. Even LinkedIn uses this tool to handle all their social media pages and tasks. They can help you to reach a global scale and grab the biggest market.
20: NUVI:
If you want to get your hands on the best social media marketing suite, then NUVI is perfect. It provides real-time data visualization and insight into the social media strategy you are adopting. Therefore, your decisions about business promotions will be much more effective.
Part 2. How to Use InflueNex to Find Influencers
Even though there are several social media management tools available, InflueNex is the most recommended one for the growth of your business and brand. It is an easy-to-use and powerful influencer social media marketing platform that helps business and brands to find, evaluate, collaborate and connect with right influencers from YouTube.
Key Features of InflueNex:
Help to find the most relevant Influencers
InflueNex is the best social media management tool where you can use its search and match features to look for the right influencers who exactly fit for your brand to help you promote your business and brand online.
Provide Insights into influencers data
With InflueNex, you can easily monitor how many influencers you currently you, how active the audiences of your selected influencers are, and much more.
More focused marketing approach
InflueNex offers a more focused marketing approach for your brand and business. The platform allows you to search and collaborate with those who maintain networks of the patron, fans, and subscribers with similar interests.
How to use InflueNex to find and contact social media influencers?
Finding and connecting with social media influencers with InflueNex is a quite easy and straightforward process. All you need to do is to follow the below steps:
Step 1: Keyword Search
Go to the InflueNex site and use its keyword search bar where you enter relevant tags or keywords to look for the right influencer for your brand or business.
Step 2: Use the filters
You can customize your search for finding the influencers as InflueNex provide advanced filters for the category – language, country, activity time, and much more. Once setting the parameters as per your preference, click on the "Search" button.
Step 3: Choose from results
Once you hit the Search button, you will get the results for influencers. So, scroll and look for the influencer who interests you. After that, hit on their tab to move forward.
Step 4: Send Invite
Now, you will be on the dashboard of the YouTube influencer's analytics you selected. To connect with that influencer, you can click on the "Send Invite" button located at the top of the selected influencer dashboard.
Step 5: Fill email parameters
Finally, you need to enter email parameters that include your product name you would like to endorse, link info, your business name, etc. In order to send the email to connect with that influencer, tap on the "Send" button.
Conclusion:
As you can see, there are numerous social media management tools for all kinds of businesses. You just need to decide which one suits your needs. Apart from the tools, you can also consider hiring an Influencer to promote your brand. And there is no better tool to find Influencers than InflueNex. It will help you find the ideal people that can help your business grow and reach the global market.