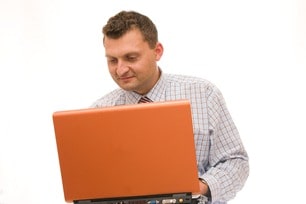 Twitter is one of the most popular social networking sites that are based on a micro blogging platform. It is more like a blog along with a chat room, allowing you to get your ideas out before an audience interested in your stuff transmitted in real time. This makes twitter as a marketing tool for advertisers and publishers all over the world.
There are many ways in which one can use Twitter as a Marketing tool that we will discuss in this article. Earlier, we discussed about how to use Twitter to flour your business.
FOR NEWBIES : Twitter Definitions For Newbies
How It Works?
It might be helpful to discuss in brief the way Twitter works. It is like a walky-talky in which only person switched on to your channel (that is by following you) can hear your messages. In a similar manner, when using Twitter one can receive messages from those people whose channel you are following. So, the first thing to do in order to use Twitter as a Marketing tool for your Business, after you join, is to start adding people to your followers list. You will be then switched on into their channel & be able to receive their tweets.
Whom Should You Follow?
Anyone who is interested in your industry. So if you are promoting mobile phones, you should follow people who are interested in gadgets and technology. If you are promoting pet insurance, then people interested in dogs and cats would be appropriate. While using twitter as a marketing tool, one must use the "find people" option at the top right corner of the screen when logged into the Twitter page & type keywords related to a topic. This will display a list of Twitter users labeled with those keywords. Take one or two accounts and start following those who are following that account.
Things To Remember
There are few things to remember while using twitter. Twitter does have a follower limit, so that you may follow no more than 2000 people at a time until 2000 or more people are following you. After the threshold limit, one may follow an additional number of people no greater than 110% of the number of people following then. Hence you should be careful about whom you follow. Don't just follow someone because they are following you. If you want to employ twitter as a marketing tool, you definitely seek followers who will actually read your tweets, and are not just following you to increase their follower count. If used judiciously, Twitter can be a great marketing resource.
FOR TWITTER FREAKS : Top 15 Twitter Tools for Twitter Freaks