You might find how it has become ubiquitous for brands to be so into Social Media and users not minding even if these brands seem to be hogging conspicuously even larger amounts of presence in it as time passes. With the advent of brand publishing and social engagement, business has finally found a retail short-cut closer to home to serve their marketing and advertising efforts well. This is why the average social media user would be having more and more big business friends and brand buddies online in the coming days. The exodus has been going on now for the last couple of years and shows no sign of abating.
Content Marketing on social media, executed through the wily skills and talents of content strategists, purveys brands and their brand stories as pivotal information sharing points. While you might think that it is brands that are directly responding to your initiatives, you are in reality engaging in a dialog with content strategists. Every bit of information you deliver, via an inquiry about product/service specs, price, promo, deal, purchase instruction and the like, would hence be responded to in ways that resonate with the brand's philosophy about value delivery.
Why people stay glued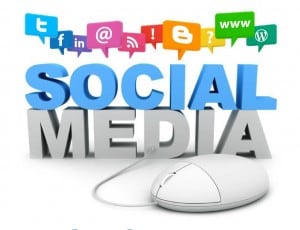 Because the focus of content marketing is always more on the consumer's user experience with the brand rather than the brand itself, you will note that the dialog any consumer initiates would most likely carry on longer than any momentary attention getting advertising could ever achieve. People tend to listen to marketing narratives more when the story is about them rather than products or services per se.
The primary intent of a brand's publisher on social media is to make its philosophy find coherence with consumer goals. When online accessing consumers engage brands in a dialog via direct comments, postings, likes, tweets, reblogs or shares of viral content, they are in reality engaging not only in self-serving retail action but also forwarding the brand cause.
In other words, the consumer becomes the hero and distributor of lead information all at the same time. The kind that induces a whole lot of other social media friends, peers, followers and users to also engage the brand. Brands in turn, take over the role of administrator in the social media engagement to exercise the following functions:
1. Respond to consumer initiatives creatively
Customer comments and their other social media activities commonly revolve around the reasons behind their particular wants, needs, aspirations and concerns about retail items. Brands and their content strategists process these information and also regard varying degrees of customer intimacy as informational capital necessary to rationalize innovation and development of new retail items in the future. To enhance social media presence, brands usually update accurate and useful info and entertaining viral content so that the rapport becomes a never-ending engagement.
2. Measure analytics strategically
The brand's analytics people are the ones who measure consumer response on social media using metrics they believe suitable to their marketing analysis needs. Where the market resides and how retailers may reach them; what products they wish for and the innovations they dream about, also become clear to companies that own brands. Your company's RingCentral system in aid of sales activities, for example, could thus be reconfigured once analytics find out that a large volume of potential customers are most likely to call tollfree after engaging the brand online via their smartphones.
3. Communicate with civility
Brands that encounter challenges along the way are supported by content providers who take up the cudgels for brands when confronted by media issues dealing with retail mishaps. Brand publishing response is about communicating a brand's statement in a civil manner that may not offend certain sensibilities with a view to mending lapses first while addressing these objectively and resolutely. Brands would always want to maintain more meaningful relationships with consumers and the general public and this is why it would never opt to take a directly confrontational demeanor with its audience.