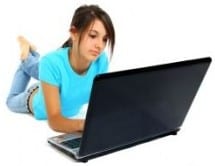 Dating/marrying a gamer is a Herculean task. This is one of the top gaming myths I observed. This article is for those people who think like that and this one gives some solid & simple reasons why 'you can' indeed have a relationship with avid gamers. Earlier we shared some reasons for marrying bloggers and robots. 😐
Marrying a hardcore (Yes, it's not a p0rn word) gamer is indeed a challenge and but the real fact is, they should be blessed to marry one! Dating a 'gamer' has its own challenges.
When I was googling for case studies related to this topic, and I found several sites running exclusively for gamers and the concept is "dating"! This article has words whose meanings can also be taken badly or wrongly, though it depends how you handle this article.
Personally I love gamers and I admire their skills & patience, and this article is not about criticizing them, this is just 'another' article for entertaining people. Below you can see some reasons.