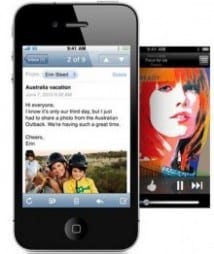 In my last post I have explained why people jailbreak their iPhone. No wonder it increases possibilities of adding various applications on your idevice and multiplying the hundreds of ways we can already use them.
If you are not aware about the term 'Jailbreak', which lets you have unlimited features on your Apple iPhone. To be more simple, it unlocks the Operating System. By this iPhone users are able to download many extensions and themes which are not available on the Official App Store. Earlier Apple filed patent against jailbreaking/unlocking iPhones.
Apple won't allow you to jailbreak their device enabling 3rd party software to be installed, which are not approved by Apple (or app store). One largest marketplace of such non approved apps is Cydia. Cydia apps are not necessarily cracked apps, but paid apps with various uses.
Soon after the release of iPhone 4, it was jailbroken using userland jailbreak named Jailbreakme. It is the easiest jailbreak created ever, even simpler than Spirit. Below I mentioned some simple steps to jailbreak Apple iPhone 4.