MySpace was the most popular social networking site in the United States during 2006. Still many people use it even after Facebook and Twitter buzz. MySpace has lots of cool features which are not present on Facebook.
MySpace Events is as popular as Facebook Events, and I was suggested to make this simple 'HOW TO' tutorial for some online awareness groups. Creating an Event on MySpace is quite simple and here is the procedure for it. 🙂
#1 – Sign in to your MySpace profile first.
#2 – Select 'Events' from the top navbar or go to use this link.

#3 – Now you will have two options to create events. One is Custom Event, which has several details and another one is Quick Event, which has very few details to enter. I suggest 'Custom Event'.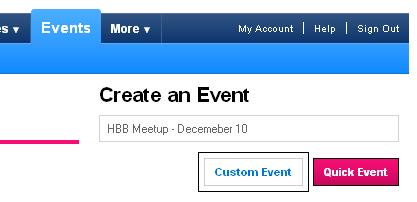 #4 – Now you need to enter all the details related to your event. For example, location, date and time, host, description and so on.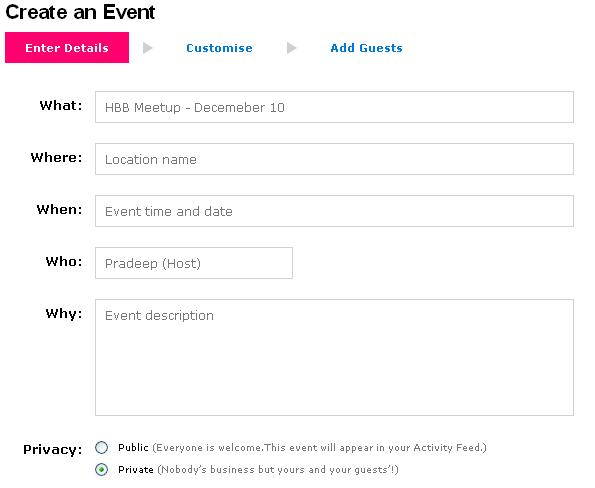 You have several options like limiting total number of guests, enforce an age limit, and more.
After completing everything, select 'Save and Continue' and you will get a mini-preview of your event. That's all your event is created now.
You can add guests by selecting friends, if you haven't, and select invites to them. Cheers.
---
Related 'Create An Event' Series That You Should Not Miss
HOW TO: Create & Manage An Event On Slideshare
HOW TO: Create & Manage An Event Using DoAttend
HOW TO: Create An Event Easily On Facebook
HOW TO: Create & Manage An Event Using LinkedIn
---
Hope you would have found this simple tutorial useful. If you are using MySpace, then do connect with me and join HBB MySpace Group.