August 2011 was cool since we are enjoying new traffic limits because of our migration to KnownHost VPS and also our August commentators are pretty awesome. If you are going to guest blog on HBB or any other blog, these two articles below will be of great use actually, so you can spare few minutes to check them out.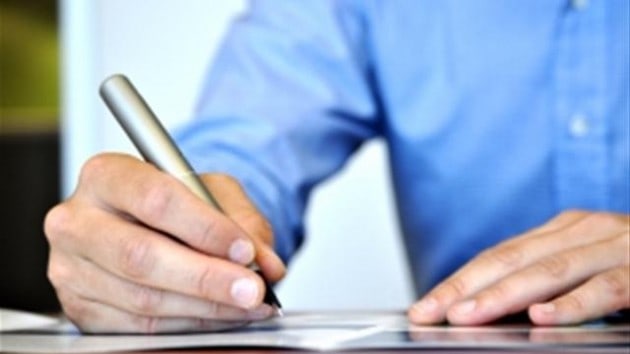 #1 – Guest Blogging: So Why Should You Care?
#2 – You Blog. Should You Guest Blog?
This month we had good number of Guest Authors, and I'm damn sure you would have enjoyed all their lovely articles. Some authors even contributed 2-3 articles, which I really appreciate.
Some of them are new to HBB Community, hope they enjoyed their stay! This article is also to ensure all the HBB readers are aware about our precious guest authors. 🙂
#1 – Jessica Meyer : Jessica writes frequently for the French version of the online reputation management platform Reputation Observer as well as the German adaption of Reputation Observer.
Article : 5 Remarkable Ways To Keep Your Blog Fresh
---
#2 – Chris Marentis : Chris Marentis writes from experience about lead generation, closing the sale and leveraging social media. He is the founder and CEO for a local internet marketing company Surefire Social, a resource for local search marketing.
Article : How Google Instant & Google Caffeine Changes to Rules of the Search Game and The Basics Of Launching Small Business Mobile Website
---
#3 – Usman : Usman, co-owner of FirstHosting, which provides Reliable and Affordable Web Hosting services.
Article : 5 Basic Things Your SEO Consultant Should Analyze
---
#4 – Jasmine : She is an experienced web developer and web consultant. She is also the chief editor at Best Web Host – a web hosting review and resources website.
Article : 5 Tips to Post More Quality Articles on Your Blog
---
#5 – Provamsi : He is a software engineer by profession and passionate blogger by interest. Works for a networking company in Chennai and blogs for India365.
Article : Analyze Keyword Traffic Using Google Analytics
---
#6 – Srivatsan : Social Networking Addict, Google Chrome User, Love Blogging and Proud Indian. Blogs at MadrasGeek.com that focuses on Web apps, Blogging, Social Media and makes people to sit before their computers for hours.
Article : Ultimate Guide To Select Your Twitter Username
---
#7 – Bharat Chauhan : Bharat Chauhan likes coffee and Pepsi very much, cause those are very good source of caffeine instead of doing drugs.
Article : 5 Tips To Free Yourself From Facebook Addiction and 5 Real Reasons Why You Should Blog
---
#8 – Sandeep Singh : Sandeep is a hard working Proffesional Engineering student and he thrives to get the best out of himself. Blogging was not his passion but it has certainly become one and he is doing his best for it.
Article : 5 Things Which Can Help You Make Career In Blogging
---
#9 – Alicia : A web designer and developer. Loves WordPress themes and plugins. Passionate with designing and customizing premium WordPress themes. Blogs at 100 WP Themes.
Article : Leverage On Twitter Traffic To Market Your Website
---
#10 – Prateek Dixit : Prateek is the founder and tech-writer with SEOEXCEED. He dedicates SEO knowledge. Recently he is coming up with a series of articles related to basics of SEO.
Article : Google PageRank is Unpredictable – Time to say Goodbye?
---
#11 – Lalit Indoria : Lalit is a techno freak, an engineering student and a Blogger at BlogoTech. Lalit writes about technology updates, social media and Blogging Tips.
Article : HOW TO: Write SEO Rich Posts For Your Blog
---
#12 – Rajesh Selva : A blogger and passionate Internet marketer from India. He owns pnr-status.net, a site where you can get all information about Indian railways.
Article : 10 Popular and Best Android Applications in India
---
#13 – Siddartha Thota : Siddartha Thota is a Tech Blogger, SEO Expert, Social Media Addict. He blogs at GadgetCage.com.
Article : 3 Great Useful Blogging Tips for Beginners
---
#14 – Susan : Susan is from cheap insurance quotes, she writes on topics including health/car/life insurance, mortgage, real estate.
Article : Personal Blogging as a Creative Outlet for the ProBlogger
---
#15 – Rojish : Online Entrepreneur and Blogger. An Engineering graduate student who loves blogging and having infinite passion for technology. He loves to speak about blogging tips, affiliate marketing and SEO in his blog Rojish.com.
Article : 6 Reasons Why No One Comments on Your Blog
---
#16 – Asher ross : Asher ross is an Expert technical writer from UK with expertise in writing articles over Dedicated Server UK Mac OS, Apple, Mobile and Cheap UK hosting server technology.
Article : The New Google Advertising & Its Effects On Facebook
---
If you wish to be a part of HBB, you can become a guest author by contributing Guest Posts. Do check 'Join HBB' and Guest Blogging Rules. Cheers.