Going viral on a significant service like SoundCloud is every musician's desire because of the impact it may have on their career. Musicians can go viral on SoundCloud quickly by understanding how to gain followers and establish a better online presence on all social media platforms. 
It is an excellent platform for aspiring musicians to use as a springboard because it encourages more people to listen to their music and provides them with additional social proof. SoundCloud provides artists with the opportunity to enter the music industry.
Despite millions of attempts each year, just a tiny percentage of musicians have figured out how to go viral on SoundCloud. However, today we'll reveal the strategies that can make any musician a SoundCloud superstar and make every one of their tracks a viral sensation.
Tips to go Viral on SoundCloud
You must never forget that SoundCloud is a crowded marketplace for musicians. You'll need to enhance your musical game if you want to make it on SoundCloud and have your songs go viral.
Using the following guidelines, you may enhance your SoundCloud profile, raise the quality of your music, and learn how to take a position on the SoundCloud influence. To succeed, you must adhere to this plan and do the work required regularly.
1) Create a SoundCloud Page
To draw the audience you want on SoundCloud, you must set up the radar. Ensure everything is clean and produces the intended impact, from the account name to the track descriptions and logo.
Follow these tips if you're freshly new to SoundCloud and unsure of how to make your page look polished and professional:
i) Choose a Username and Address (URL) That Will Be Easy to Remember
What gets people's attention while they're browsing SoundCloud is your username. Keep it clear and concise so that people will know it's you, even if they don't read it all the way through. Once you've decided on a memorable SoundCloud username, generate a custom URL for your account.
ii) Upload Original Avatar
Making a unique SoundCloud persona requires uploading a unique avatar so listeners can quickly associate your face with the name of the person who created the music they've been hearing. Since they did not bother to provide an avatar, many people want assistance establishing their identities. You should highly consider selecting an original image for your profile photo.
iii) Pick an Appropriate Header
Like a Facebook cover photo, the header or banner at the top of your SoundCloud page should represent who you are. Have a banner made with your SoundCloud username and some fantastic imagery that reflects your music style.
2) Make Great Music
If you're looking to make great music, staying up-to-date on what's trending in the world of SoundCloud is essential. By keeping an eye on the latest genres from other artists and styles of music that are popular on the platform, you can ensure that your tracks can reach a broad audience.
It is also essential to ensure your audio quality is high, as this can be a significant factor in determining whether or not listeners will enjoy your music.
3) Tag Your Music
Use relevant tags when submitting your music to SoundCloud to increase your visibility. You can think of music tags as keywords that characterize your music. These keywords help people searching for new music find your songs. The more popular tags you use, the more likely your songs are to be found by new people.
4) Reward Your Fans
Rewarding your loyal fan base is an excellent method to motivate and draw in new followers. Be intentional about knowing those who have listened to your music for a long time and have left comments or liked tunes.
Sending a message of gratitude will show how much you value their dedication. Allowing customers to send digital copies of your albums to friends and family is a great way to boost loyalty. Your current and future supporters' dedication will increase due to this.
5) Make use of SoundCloud Pro
To achieve your aim of going viral on SoundCloud, you'll need to employ every promotional and strategic tool at your disposal. Some professionals suggest upgrading to SoundCloud Pro to unlock premium capabilities and accomplish one's goals.
When upgrading to SoundCloud Pro, you gain a wide range of premium features, such as unlimited time for uploading and accessing advanced insights.
6) Collaborate with Other Popular Musicians
One of the best practical ways to grow your fame as a musician is to collaborate with other famous musicians. This leads to exposure to a broader audience, and if you collaborate with musicians in the same genre, you will be able to reach a large audience that was not aware of you before.
Additionally, collaborating with musicians in the same genre can help you gain credibility and visibility so that you can become popular on SoundCloud.
7) Promote Your Music
Social media provides the best platform to promote your music. By sharing your music on platforms like Facebook, Twitter, and Instagram, you can reach a larger audience and boost your popularity.
Many people must realize that you can also use social media to cross-promote your music. You can reach more people and get more exposure if you share your music on multiple platforms. By sharing it on all your social media accounts, you might reach a new audience that you would never have otherwise.
8) Buy Real SoundCloud Plays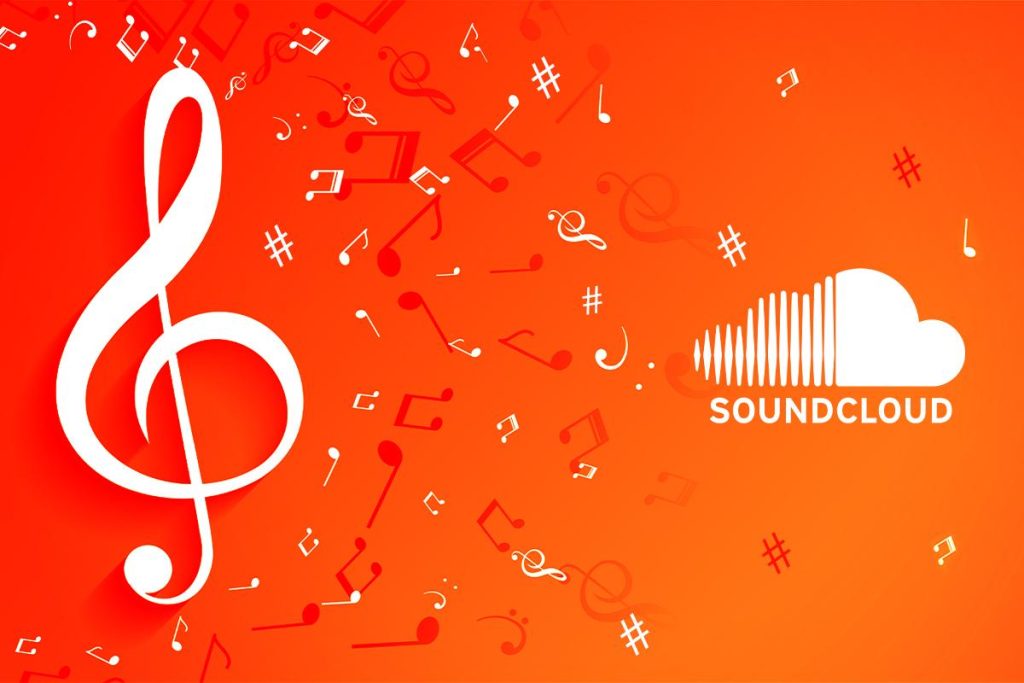 Buying actual SoundCloud plays is one of the essential tips to grow your audience. If you're looking to boost your track's visibility, engagement, and social proof, then buying SoundCloud plays is a great way to do it. You can buy SoundCloud plays from Media Mister.
At MediaMister, they offer various SoundCloud play packages to choose from. They also offer a 100% satisfaction guarantee, so you can be sure that you're getting high-quality plays that will make a difference for your tracks. Plus, their prices are very competitive, so you can get the boost you need without breaking the bank.
If you're ready to take your tracks to the next level, why not buy SoundCloud plays from then today? We'll help you to get the visibility, engagement, and social proof you need to take your music career to the next level.
9) Make a Successful Podcast
A distinctive and successful method of reaching your target audience with information is through podcasts. If you want to discuss something significant or enjoyable, such as music or art, ask some people to join you for a conversation. You might wish to try these two things if you want to start your podcast:
i) Pick an Engaging Topic for Your Podcast
Even if each episode of your podcast is about a different topic, you should still pick a central theme that will be the podcast's defining trait. It could be about music, fashion, art, or anything else that makes you feel creatively or emotionally moved. Choose a popular topic on SoundCloud so that people will be interested in listening to your podcast.
ii) Achieve Quality Sound with Appropriate Technology
Since podcasting is about communicating with listeners, you must use high-quality recording equipment to eliminate background noise and echo. This can ensure listeners are at comfort listening to you hence gaining more audience.
Conclusion
By taking the necessary steps to gain a large following on SoundCloud, you're assured of success in the music industry and can easily go viral. Your presence and participation on SoundCloud count a lot. Keep putting forth effort and see how fast you will gain a large following within a short time. With these few guidelines, you're assured of being well-known on your SoundCloud.