We do care about our blog security, and every little step matters. Here is another simple tip to secure your WordPress blog. When someone tries to log into your blog and it fails, they will get a error message stating whether the username or password is wrong. That information is very potential for hackers. This simple tweak helps to hide those error messages.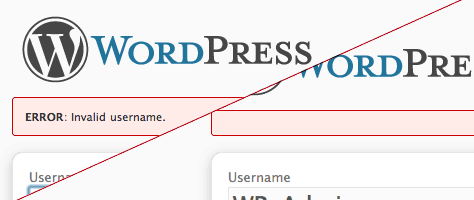 Screenshot Credit : How2Pc
Open your functions.php file and add the following code,
add_filter('login_errors',create_function('$a', "return null;"));
Don't forget to save the file!
Professional and skilled hackers can easily get through this, but still, every little matters right?