EveryDNS.net which provided DNS services to the Wikileaks.org domain terminated them at 10 PM EST, December 2, 2010, citing threats to the stability of their infrastructure. They believed the DDoS attack on WikiLeaks will become a threat to the service and its other users. Earlier Amazon's Web Services refused to host Wikileaks for some reason.
The management from EveryDNS.net announced this message,
EveryDNS.net provided domain name system (DNS) services to the wikileaks.org domain name until 10PM EST, December 2, 2010, when such services were terminated. As with other users of the EveryDNS.net network, this service was provided for free. The termination of services was effected pursuant to, and in accordance with, the EveryDNS.net Acceptable Use Policy.

More specifically, the services were terminated for violation of the provision which states that "Member shall not interfere with another Member's use and enjoyment of the Service or another entity's use and enjoyment of similar services." The interference at issues arises from the fact that wikileaks.org has become the target of multiple distributed denial of service (DDOS) attacks. These attacks have, and future attacks would, threaten the stability of the EveryDNS.net infrastructure, which enables access to almost 500,000 other websites.

Thus, last night, at approximately 10PM EST, December 1, 2010 a 24 hour termination notification email was sent to the email address associated with the wikileaks.org account. In addition to this email, notices were sent to Wikileaks via Twitter and the chat function available through the wikileaks.org website. Any downtime of the wikileaks.org website has resulted from its failure to use another hosted DNS service provider.
WikiLeaks,org domain killed by US everydns.net after claimed mass attacks KEEP US STRONG https://donations.datacell.com/less than a minute ago via webWikiLeaks
wikileaks
---
You can use the following mirrors which almost points to the main site. You can access the Wikileaks related stuffs using these mirrors. The site is also accessible from the IP address http://213.251.145.96/.
Update : Few of the below mentioned mirrors are down I believe, still you can use the IP address and other links.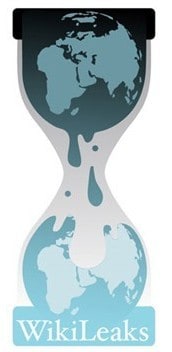 wikileaks.org – Official Wikileaks Page [46.51.171.90, 184.72.37.90]
cablegate.wikileaks.org – Secret US Embassy Cables [91.194.60.90, 91.194.60.112, 204.236.131.131]
chat.wikileaks.org – Secure SSL Chat Page [88.80.13.160]
sunshinepress.org – Secure Document Submission Page [88.80.2.32]
wikileaks.com – Points to Official Site [88.80.13.160]
wikileaks.net – Points to Official Site [88.80.13.160]
wikileaks.biz – Points to Official Site [88.80.13.160]
wikileaks.de – Points to Official Site [88.80.13.160]
wikileaks.eu – Points to Official Site [88.80.13.160]
wikileaks.fi – Points to Official Site [88.80.13.160]
wikileaks.mobi – Points to Official Site [88.80.13.160]
wikileaks.nl – Points to Official Site [88.80.13.160]
wikileaks.pl – Points to Official Site [88.80.13.160]
wikileaks.us – Points to Official Site [88.80.13.160]
ljsf.org – Points to Official Site [88.80.13.160]
---
Real mirrors on different IP Addresses
wikileaks.info – Mirror hosted in Switzerland [62.2.16.94]
wikileaks.se – Mirror hosted in Sweden [88.80.6.179]
nyud.net – Mirror hosted in the United States [129.170.214.192]
---
Important Wikileaks Links
twitter.com/wikileaks – Official Wikileaks Twitter Page
facebook.com/wikileaks – Official Wikileaks Facebook Page
Wikileaks Mirrors Source – Wikileaks.info