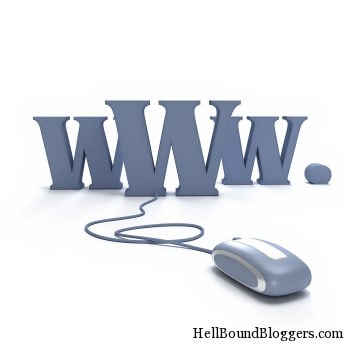 When you plan to launch a new site, one of the most important steps you need to take is to choosing the domain name.
A good domain name can drive a lot of traffic, so it is worth taking the time to find one and register it with a free domain name registration service.
A Good Domain Name Describes the Site
It might be obvious, but people frequently forget that a domain name must describe the site and be easy to remember. These two factors are vital because they alone can drive you a lot of traffic and make it easier for visitors to find your site.
You can use free domain name registration tools to find easy to remember, good, and free domain names. Find such a domain name, register it, find the best website hosting possible and you are on your way.
A Good Domain Name Contains Keywords
When your domain name contains the keywords you target at, this is a huge bonus in many aspects. First, a keyword or more in the domain name does describe your site. Second, a keyword in your domain name will help you rank better with search engines, thus bringing you more traffic.
After you select the keywords to include in your domain name, the next step is to use a free domain registration service and check what's available. Depending on the keywords you have chosen, it might not be that easy to find a free domain name you like but with some persistence, you will be able to find a suitable domain name for your site.
Good Domain Names Are Short
You might be tempted to pick a domain name with three or more keywords but this will make the domain name very long. Long domain names aren't a great idea because they are hard to forget and it will be more difficult for your visitors to find your site.
Of course, this doesn't mean that you should go for a short or very short domain name on all accounts, even if such a domain name is available but all equal, the shorter the domain name, the better. Shorter domain names are easier to memorize and are better for branding.
For example, if you want to launch a site called "Computer Software", ComputerSoftware.com (or Computer-Software.com) is a much better option that CompSoft.com. You just need to balance shortness and readability of your domain name.
Creative Domain Names Are Better
Creative domain names give your site a unique touch. Generic domain names are good, but creative domain names are probably a bit better. This means, that even if the generic domain name you want is free, you could try to do a bit of brainstorming and come up with a creative name instead.
For instance, if ComputerSoftware.com and Computer-Software.com are both taken, you could modify your domain name a bit to make it more creative. However, try to keep at least one of the keywords.
The process of choosing a good domain name might seem very painful and time consuming at times but it will be worth the effort. If you manage to come up with a descriptive, short, keyword-rich domain name, you are almost done. Use a free domain name registration tool to find such a domain name and once you find it, register it right away because, if you don't, somebody else might pick it in the meantime. If you have already found the best website hosting, well then you are on the right track to website success.