Have you always wanted to start a blog but did not know where to get started? Well, the first step is choosing the best blogging platform. With so many options readily available, making this choice could seem rather tough. Since blogging is more of a personal hobby, you would naturally seek a cheap hosting option.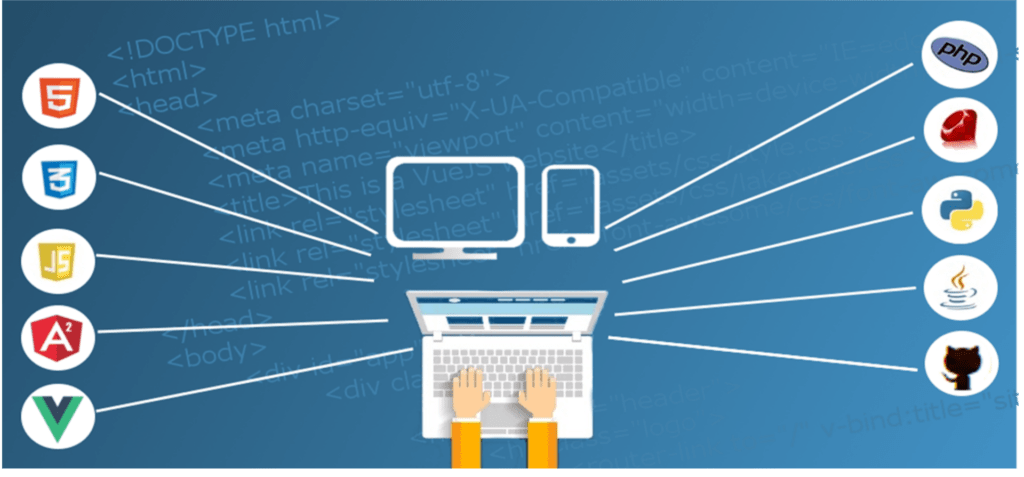 To make your task easier, here is a list of 5 best blog hosting sites that will be discussed in this article:
WordPress
Tumblr
Medium
Blogger
Weebly
Some blogging sites offer both – free and paid services. Depending on the aim of your blog, you can choose whether you wish to avail the free but restricted access or premium but paid access. A detailed review of each blog host is given below:
WordPress
WordPress is by far the most popular blog host at present powering nearly 32% of all the websites present online. It is available in WordPress.org and WordPress.com.
Even though the features offered by either platform are nearly the same, the former grants a greater degree of customization. However, the latter is much easier to use, especially for beginners.
WordPress.org allows the user to install customized themes and plugins on their blog to make it appear just the way they might want it to look. It offers complete and absolute control over your the look, feel, and the future of your blog. If you wish to monetize your blog in the future, WordPress.org is the way to go! However, you will have to manage your website, which also includes the arrangements for security and backup.
On the other hand, WordPress.com offers pretty basic blog hosting services at no cost. However, if you wish to personalize your website, say, through a customized domain name, it needs to be paid for. However, be wary of the fact that if you are found to be violating the terms of service of WordPress.com, your account can be suspended on those grounds.
Tumblr
Tumblr is a user-friendly option for those beginning their blogging journey. Backed by Yahoo!, Tumblr enjoys the classic Yahoo environment supported by the Yahoo community. Much like Yahoo's many platforms, Tumblr is focused on providing assistance with community building. Hence, it is not only easy to set up but also easy to share the content that you read over Tumblr. Reblog is a unique feature that allows the readers and the writers to repost blogs and microblogs from other sources. The integration with social media websites makes Tumblr an attractive host if you wish to get viral!
Tumblr enjoys great popularity amongst the young generation writers. If you prefer to express yourself in fewer words, then Tumblr works even better for you! The content is not limited to just textual matter but also includes media elements such as audio clips, GIFs and photographs. Thus, it is the perfect platform for those stressing more on visual blogging than merely written content.
Medium
Medium hosts a number of bloggers, journalists, writers, freelancers, and even subject matter experts. It is almost like a networking and connection building site for writers. A Medium account is easy to create, setup, and use. Once your account is ready, you can simply start posting your blogs, the way you would post a status on social media.
Owned and backed by Twitter, Medium offers very little scope for customizing the blog. It has a streamlined mechanism much like Twitter where every blogger and their words are the focus of the platform. You can also explore various blogging ideas and use them as your inspiration.
The two major drawbacks of Medium are that you cannot make use of your own domain and the social networking features are rather limited.
Blogger
Acquired by Google in 2003, Blogger was one of the first blogging platforms. Perfect for those who are not tech whizzes, all you need is an active Google account to make your presence felt on Blogger.
Writing and posting your blog over Blogger is as easy as 1, 2, 3! Even though the default account linked to Blogger is rather basic in design, you can customize it if you have a little background in coding. All the applications, widgets, and add-ons supported by Google are easily supported on Blogger.
Weebly
Using Weebly, you can design a fully hosted website using their easy to use drag and drop features and tools. It has an array of preset themes and templates that you can customize depending on your requirements. With SEO being such an important component of online content, Weebly offers SEO tools available on the website.
Over a course of time, Weebly allows you to expand your personal blog into a business website, if desired, due to which many bloggers prefer this platform. Once your blog picks up, you can invest in upgrades that will align your website with your vision.

The blog hosting service providers mentioned here are free to use. Any additional feature that you may wish to incorporate can be included at a nominal charge. To begin with, identify if the chosen platform caters to a beginner or expert-level bloggers, accordingly calculate the cost of customization. Choose something that is user-friendly and easy to use, considering that you can even migrate your blog later. Once you have found a platform suited for your needs, feel free to start building up your blog right there!