Cybercrimes are a leading concern for many customers today. Conducting business online makes many people cautious. For this reason, many gamblers used to land-based casinos often find it hard to trust online casinos. Though it is wise for players to be concerned about security and fair play, online gaming safety has improved.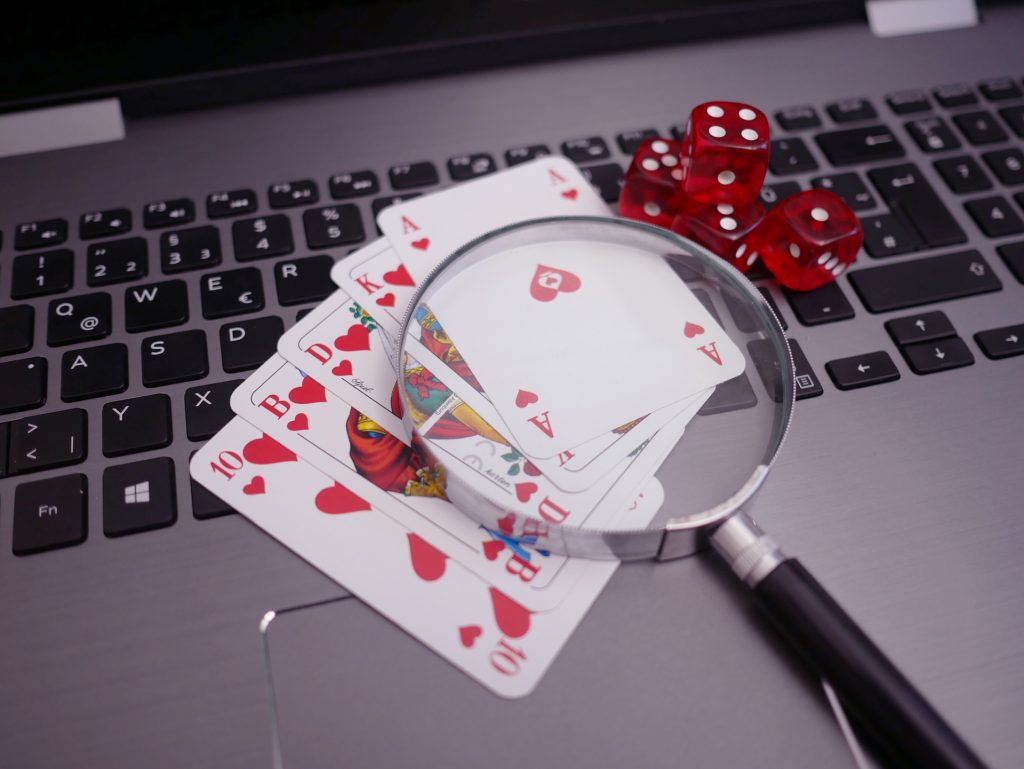 Online casinos are now regulated compared to a few years ago. Demand for online gambling has also led to an increase in consumers, necessitating better technology to safeguard customer information. Though many online casinos follow the recommended standards for customer data protection, it's worth noting that not all online casinos are safe to play at. People can start by reading online casino reviews at sites like Casinoonline.com.ph where they can find all the information they need to pick a reliable casino. Before bettors decide to play for real money, they should know how to tell these two types of casinos apart.
Gaming Licenses
Players can identify safe and secure online casinos by checking their licenses. All safe and secure casinos have valid licenses from a gambling jurisdiction. Some of these reputable jurisdictions include Isle of Man, Malta Gambling Authority, Gibraltar Gambling Authority, and the UK Gambling Commission.
Many online casinos will display the name of the jurisdiction of their license at the bottom of their website. Additionally, some gambling authorities specify the casinos they have given licenses to on their websites. They will also indicate any revoked licenses.
Gamblers may also notice that some online casinos have licenses from various authorities. It is mostly to comply with the now strict online gambling laws. It is an indication that their personal information, financial transactions, and money are safe in that specific casino.
Data Encryption
Over the years, various industries have battled cyber-attacks. As a result, technology evolved to provide improved protection measures for customers. Online casinos prioritize cybersecurity to protect their customers and their businesses. Players will notice that secure online casinos use encryption technology to protect the information.
Bettors should ensure they are signing up with online casinos that have SSL or Secured Socket Layer data encryption on their websites. Many casinos use 128 or 256-bit encryptions which safeguard information by transforming it into data strings with unbreakable code. SSL prevents third parties from accessing sensitive information. Players should verify a site with SSL encryption by looking for a padlock icon on the address bar.
Random Numbers Generator
Online casinos maintain fair play by using RNG or Random Number Generators. An RNG is an algorithm that generates random results in online casino games, excluding the live dealer games. This software uses unpredictable patterns to produce seed numbers. Furthermore, the RNG does not need the external output to produce a number sequence. Having unknown numbers makes hacking difficult. As a result, players are assured of fair play and security from the random outcomes.
Notably, all licensed casinos need to have independent audits to prevent the usage of bots. A testing agency assesses the mathematical formulas, software algorithm, penetration, and game payout. The top RNG auditing bodies include eCogra, Technical Testing Systems, and iTest Labs. Players should look out for the seal of approval on the online casinos' websites from an independent testing lab.
Privacy Policies
Players can go through the casino's site to read the privacy policy. These policies tell them how the casino protects their information. Players will know if the casino plans to sell information such as the name, email, and phone number to other parties.
It is important for gamblers to go through this section before signing up. They can also select casinos that will not sell or rent out their information keeping their accounts safe. Players can access these terms when they scroll down to the bottom of their website.
Terms and Conditions for the Online Casino
A casino's terms indicate how it operates. It highlights the rules to be followed. They indicate the rules for things like cash-out policies, welcome bonuses, and what a player should do if they hit the jackpot.
Players should read these terms carefully to assess the fairness of the casino. They can also take a screenshot of these terms. Notably, rogue casinos often change these conditions to side with the casino in case of a player dispute. These casinos tweak these terms to favor them, preventing customers from cashing out.
Banking Method
Finally, players should evaluate the banking method. It should be 100% safe and secure. Various casinos provide safe and secure banking methods such as Bank Transfer, Credit/Debit cards, checks, electronic payment processors, and many others.
Conclusion
Online casinos are safe and secure. However, players need to select licensed casinos, use secure banking methods, confirm data encryption, and rely on RNG for fair play. Checking a casino's website can give gamblers information about licensing, authority, the seal of approval, and the terms and conditions. These details point to a safe and secure site to use.
Cybersecurity is crucial in online gaming. Players should also be keen to avoid phishing attempts, identity fraud, and data theft by keeping their information safe.