If you have a self hosted Blog, chances are pretty high that it is powered by WordPress.
There is a deluge of Themes available to decorate your Blog and make it look Pretty.  But do you know that using a Theme Framework may be Good for your Blog, for more reasons than one?  Read on.
ALSO CHECK : Choosing A Top Grade Theme For Your Blog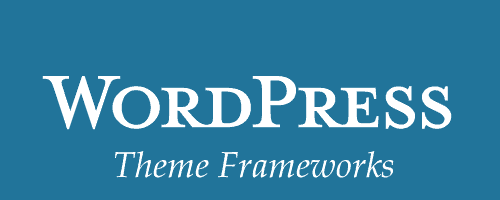 What is a WordPress Theme Framework?
As WordPress puts it:
A Theme framework is a Theme designed to be a flexible foundation for quicker WordPress development, usually serving as a robust Parent Theme for Child Themes.  Some Theme frameworks can also make theme development more accessible, removing the need for programming or design knowledge with options pages.
In short, a Theme Framework provides a lot of useful features that are quickly available and easily customizable based on your needs.
---
Why is a WordPress Theme Framework better?
There is no "one size fits all" when it comes to WordPress Themes. It is virtually impossible for a WordPress Theme to give all that you need for the Blog.
A Theme Framework solves this problem by giving you the following :
Getting rid of few Plugins
The Power of WordPress is its extensibility by the way of Plugins.  Theme Frameworks helps you to get rid of few Plugins, by giving you those very features as part of their core framework.  This way, you can free up your Blog of some Plugins.
A good example is the SEO features provided by the Thesis Framework for WordPress – which makes it absolutely unnecessary for you to install any SEO related plugins.
Design Options are virtually Endless
Though many WordPress Themes give you the flexibility to tweak the Design options, Theme Frameworks can provide you with numerous options to control most of the Design – either through code or with visual editors.   Also, an established Theme Framework has a set of proven and robust Child Themes which can give your Blog a completely professional look.
Switching Design becomes Easier
It is perfectly normal to switch your Blog Design over a period of time.  With Theme Frameworks, it is just a matter of switching the Child Themes without affecting other settings for your Theme.
---
What Theme Frameworks are available?
If you are sold on the idea of using a Theme Framework or if you would like to know about the available Theme Frameworks, here are a few of them:
Genesis Theme
Thematic
Carrington
There are many more, you can make an easy search for them using Google as 'wordpress theme frameworks'.
I will be happy to assist you with any questions you have on WordPress Theme Frameworks.  Comments are the best way to contact me!