For every business, the customers are key. And if they are satisfied, then the business will be successful. That is why customer satisfaction is necessary for business. Getting to know how your customers feel and think about your business means customer satisfaction. Some companies don't know whether the customers are satisfied or not?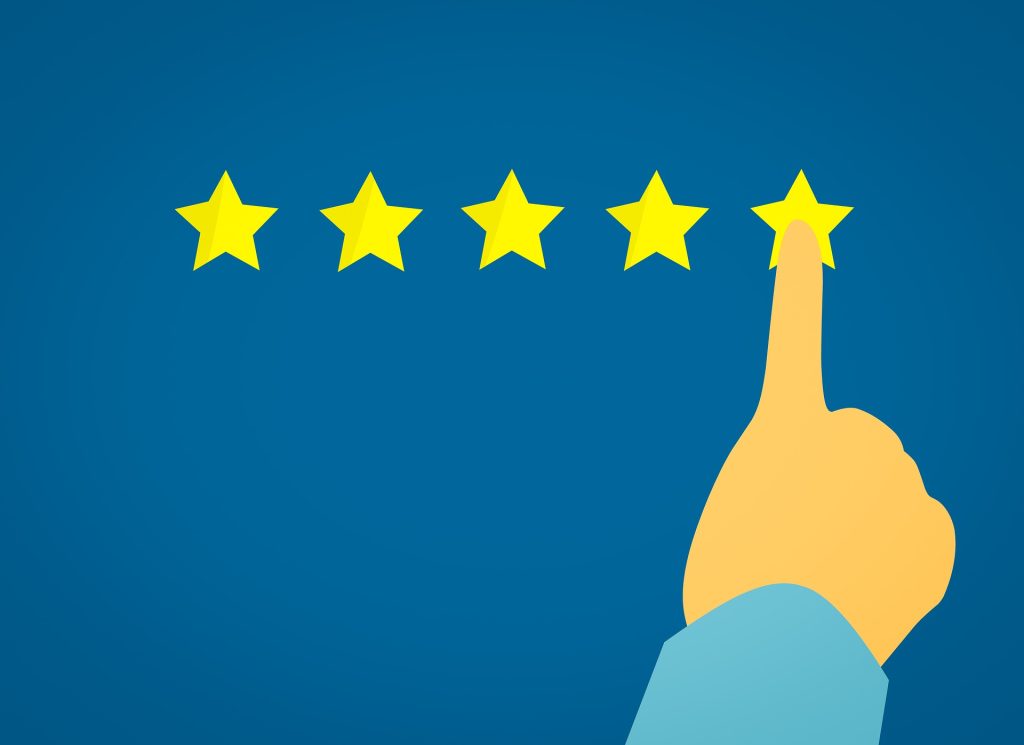 It can get measured by using a net promoter score. Read on to know how NPS is vital for customer satisfaction.
Benefits of net promoter score
There is a reason why NPS is popular among businesses and has a loyal following. Making NPS a fundamental part of your customer experience management process has uncountable benefits. Here are some of them:
NPS offers feedback with clarity.
A net promoter score allows for clear feedback than any other survey method. The NPS survey is short and straightforward. It helps the customers to share their feedback without getting bored. People tend to leave the survey midway if they find it too long or boring.
Using NPS surveys allows your business to gather consumers feedback with clarity. Companies that take customer feedback are more likely to succeed with their business.
NPS score is a loyalty metric, and it lets you analyze the customer's loyalty. Using a net promoter score, you can know how likely are your customers to recommend the brand to their friends/family.
NPS plays a vital role in word-of-mouth marketing, and people take suggestions from their friends and family rather than advertising.
Benchmarking is quick with NPS.
A vital component of the NPS program is a standard measurement by companies worldwide. It can benchmark your net promoter score against your competitors. Your score gains relevance in the context of other scores present in your industry.
How is the net promoter score measured?
The Net Promoter Score gets determined by subtracting the percentage of promoters from the percentage of critics. It helps businesses assess their overall performance from the perspective of their customers. Repurchases, recommendations, and other elements that lead to a company's growth get substantially connected with high scores on this topic.
Let us take an example:
If 25% of your respondents are Detractors (scoring 0-6) and 48% are Promoters (scoring 9-10), your Net Promoter Score is 48-25 = 23.
Why is NPS important for customer satisfaction and businesses?
Surveying customers cost a lot of time and money for businesses. But nowadays, with professional NPS software, it is easier to create your customer satisfaction survey allowing you to know what customers want. As a business, you will know if the customers are satisfied with your service or if they have any issues. 
By asking a simple question in NPS, you can differentiate between promoters, detractors, and passive customers. Businesses can measure the customer journey from start to finish. After the survey gets completed, your staff can respond immediately to a decreasing score. Find out what has caused it, and solve the pain points to provide customer satisfaction.
Therefore, businesses need to invest in customer loyalty to stay ahead of the competition.
Ways to improve customer satisfaction
You can do a lot to make customer satisfaction your priority, and there are ways to improve it over time. Check out the ways to improve customer satisfaction:
Contact customers personally
It's not enough to have happy customers to grow your business. You require raving fans who are loyal to your brand and promote it through positive word-of-mouth marketing. Thank-you notes allow you to express your appreciation for your customers or clients and your concern for their experience.
So, by integrating your system with third-party apps like Zapier, Slack, Google Sheets, Mailchimp, Zendesk, Freshdesk, Hubspot, Salesforce, Pipedrive, and others, you can automate the trigger of Thank-you notes.
The most significant stumbling block in the customer relationship is waiting time. Your customers are busy nowadays, and they won't be able to sit and listen to you for long periods.
In this case, your customers will leave your company and seek out someone better at providing prompt customer service. Waiting time should be eliminated to reduce customer churn. Make your Customer Support process efficient and pleasant for your customers.
Turn Survey Data into Actions
The value of collecting customer satisfaction is null unless and until the data gets converted into a strategy. A customer satisfaction survey helps you turn your survey data into action. This tool allows you to gather data on customer satisfaction and experience on the fly. When your customers give you a negative response or comment, the tool sends you alerts and notifications via email or text message.
It alerts your team members, and works together to understand the issues and pain points that customers are experiencing. They can follow up with grumpy customers and take action based on their findings.
In a survey campaign, closing the customer feedback loop is critical. To improve your passive experience, close the feedback loop by settling things down in positive ways and developing a long-term relationship with them. When attempting to close the Feedback Loop, there are a few things to keep in mind:
Assuring that customer feedback reaches the appropriate people.
Creating a process for your team to deal with customer issues.
Getting your team's problem-solving time down to a minimum.
Author: Kaumudi Tiwari
Bio: Experienced Content Writer and Digital Strategist, been in the IT Industry for the last 5+ Years. Associated with the Zonka Feedback. Passionate about writing customer experience, customer satisfaction, customer feedback, and net promoter score.