451 Research predicts a 9.4% annualised growth through 2019 for the web hosting business globally. Finding a trustworthy and efficient web host is essential to accelerate the online potential of your business because a company website is a new storefront. With 500+ web hosting companies doing brisk business and the inclusion of new hosting companies, it is often a dilemma to decide on a web host.
Often, we tend to rely on referrals. If someone recommends a web host, we tend to follow the recommendation because that person has personal experience of using the host. There is a level of assurance and trust between two people.
Even though personal recommendations work, sometimes it is not enough to judge the suitability of the web host for a particular business. Moreover, if someone is completely new to the online business model, the person always has a hard time making a choice as multiple recommendations come from various sources.
What can be the solution?
The solution could be the existence of an inclusive resource to web host shopping that gives the potential buyer completely unbiased information resource, and makes the buyer capable of taking an informed decision.
It is with this perspective that we introduce our readers to Web Hosting Secrets Revealed (WHSR).
What is WHSR?
Founded in 2008 by Jerry Low, WHSR is a trusted name among web hosting shoppers. The foundation of WHSR lies in a series of bad hosting experiences of Jerry and his determination to prevent others from being a victim.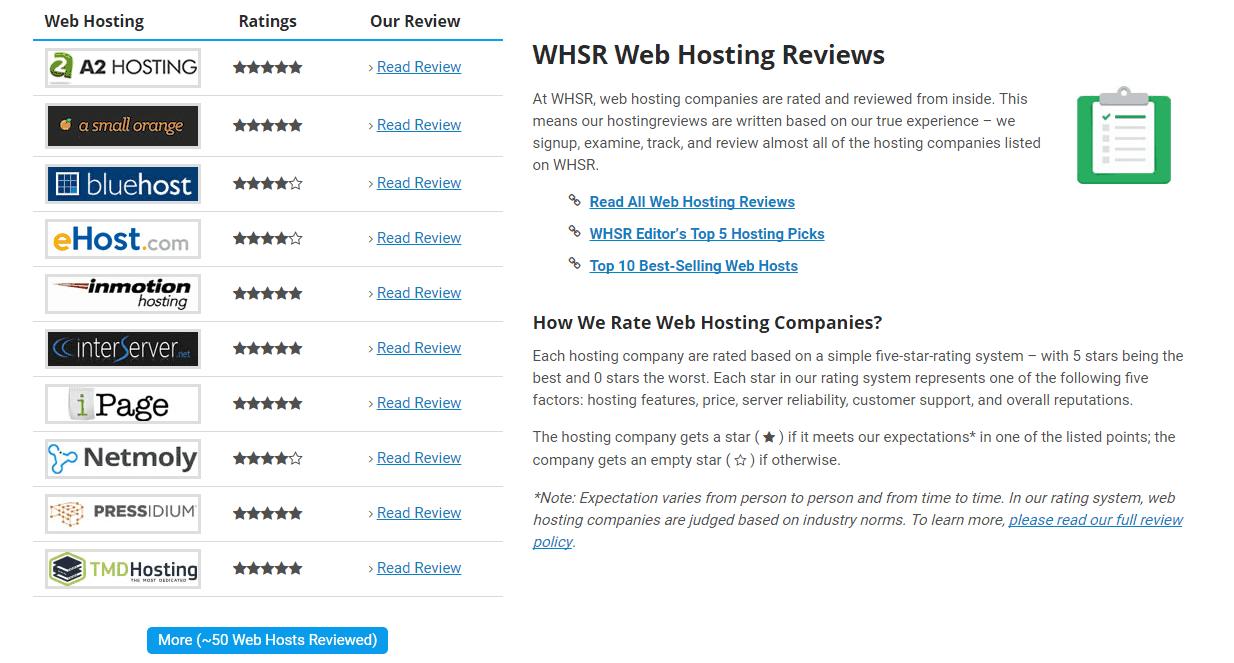 The prime reason why huge time is spent on choosing a web host is that our entire business depends on it. Infrastructure-wise, it is the business backbone and as with any brick and mortar business, the infrastructure should be strong and trustworthy.
Initially, the WHSR was about Hosting Reviews where web host shoppers received practical guidance on choosing a web host but now it has two more sections: the WHSR Blog that is a resource on IM strategies, web development, blogging and related verticals, and the WHSR Uptime Monitor that helps you to track web host uptime.
The WHSR is a 5+ member strong team with Jerry Low as its Founder. He has been involved in the Internet Marketing business and other web-based assets since 2004. He has a passion for SEO and web development.
You can read more about them here.
Why is WHSR Trustworthy?
The USP of WHSR lies in its review methodology. They sign up with each web host, use them and then write a review. For existing reviews, they are periodically updated with necessary factors.
Don't believe me? You should check out this WHSR BlueHost review. It is by far the most detailed and extensive review I have ever read on any web hosting company.
I have been a BlueHost user and reading through the review, I got to know things I never knew before such as:
They have eco-hosting
100 email accounts are offered
Multiple e-Commerce hosting support
Server Usage Limitation clause
I got to know about Matt Heaton, the founder of BlueHost and other companies such as FastDomain and HostMonster.
The origin of the review is in the year 2005, and it is still updated with new information. I learned about the problems they had over the years, their acquisition and the present stage of hosting service. You can see the latest uptime scores, speed test results, flexible hosting options with their benefits and the problems with BlueHost, which any buyer should be made aware.
The review is like a story and therefore, more engaging and relatable to the reader.
Apart from BlueHost, there is iPage review, InMotion Hosting review and more. Each of them is truly detailed and offers you an unbiased perspective.
Apart from web hosting company reviews, there are other essential guides for everyone. The detailed basic guide on how web hosting works to bandwidth calculation is a winner! You learn about 15-checkpoints of choosing a host. If you have a high traffic site, and you want to migrate to a VPS, read this guide.
Win $100 Cash & Other Freebies
WHSR is running a survey for bloggers and giving away $100 as a cash prize, via PayPal. The survey will be live till mid-June, and all you have to do is answer four questions. Go ahead and participate in this survey.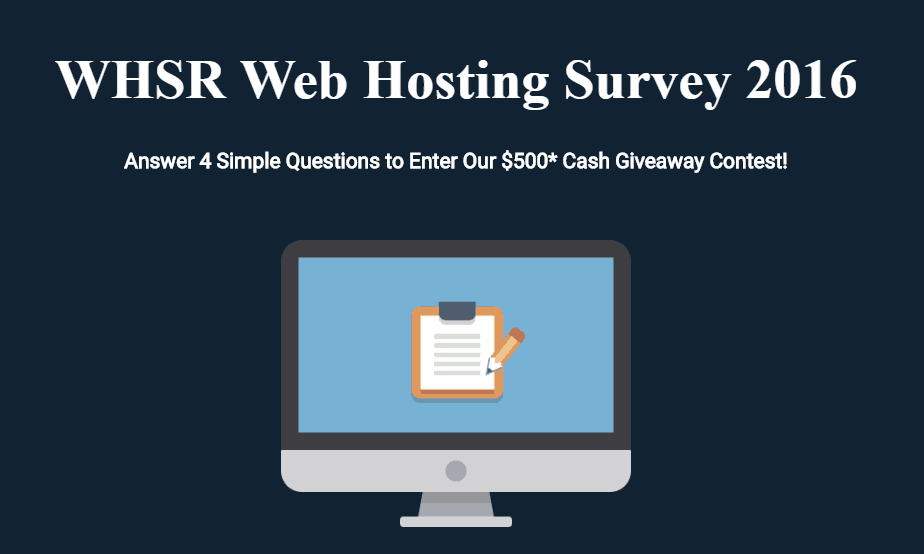 The purpose of the survey is to find out what all web hosts bloggers are using. You should participate. Perhaps, Jerry and his team will find new companies and create meaningful resources for us as previously done.
Further, since 'icons' are an important design aspect of our blogs, check out the huge WHSR resource of 900+ free original icons. They are amazing!
Lastly, if you want to know more about web hosting and blogging, join their blogging 101 e-course and web hosting e-course free of cost.
If you are looking to shop web hosts, Web Hosting Secrets Revealed should be the go-to resource. Their content quality is unmatched.