Earlier we shared the chart for the Growth of Social Networking Sites in India, now it's time for another one — exclusively for Geeks. A Geek is an expert in a technical field, particularly to do with computers.
This Pyramid kinda chart shows the Geek Hierarchy of Basic Needs and arises the question "As a Geek, What gives you the Greatest Satisfaction?". You can also see the basic needs of Geeks and also Peak experiences like speaking at a TED conference and writing a book for O'Reilly.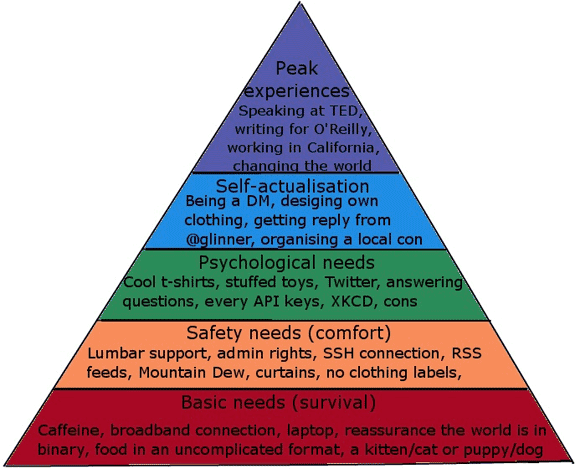 via Digital Inspiration and loulouk.