There are a million reasons to start a website. Perhaps you want to open your business to the digital market, create an online community around your passion, or to keep some sort of food and lifestyle blog. Or even just to practice coding a website. Whatever your reason, you'll need to choose a hosting provider just like everyone else. There are a lot of high-quality services available – you just need to know what to look out for.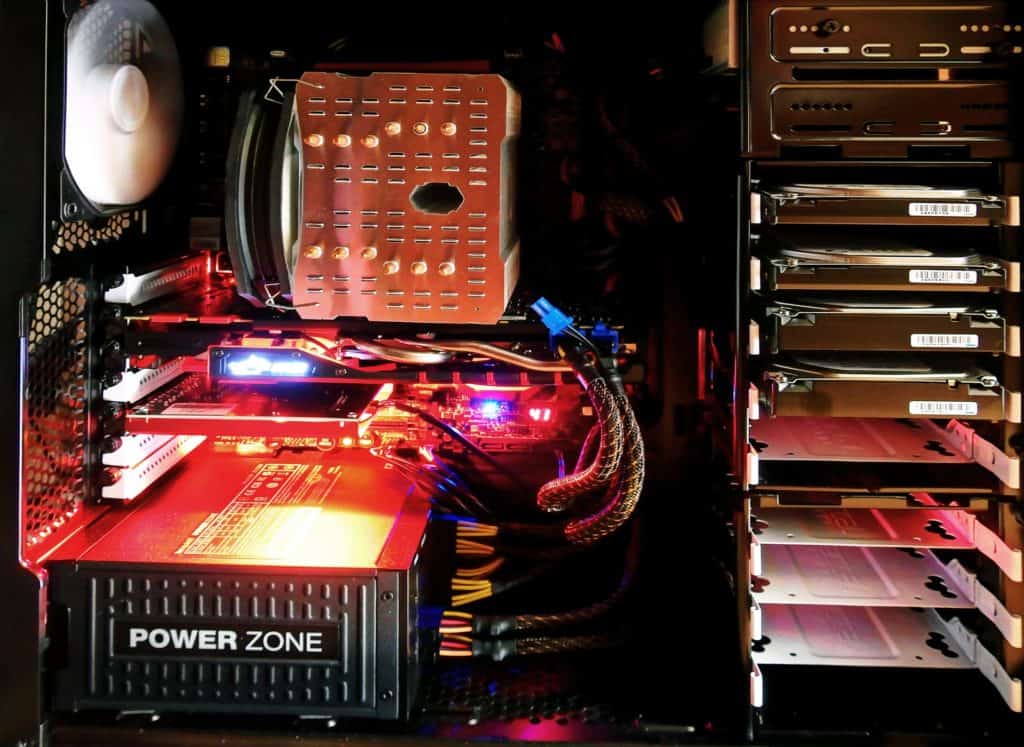 Picking the best web-hosting provider can take some time. There are so many different services out there and not all of them are decent or even equipped to handle all their users' needs. Some are cheaper, some are more efficient, and some will offer the bare-minimum service available. Finding the right balance between price and performance is often the first step, but there are multiple features to consider.
5 Tips for the Right Provider
Do Your Research: We all tend to do some rudimentary googling when we buy something, whether it's for a cheaper price or its specs, like what memory a new device has, for example. And the more informed choices usually make for a happier customer too. Well, it's the same for web-hosting providers.
Don't pick the first one you see, but rather the one that offers what you need. If you're a photographer, pick a host that offers better opportunities for photographers. See what customers are saying about a service – find out if it has any consistency or security issues, or whether it has a decent support team to back you up. Check out InMotion Hosting for a provider with worldwide coverage and decent performance. If you need to be convinced about this service, then look at this InMotion Hosting review.

Speed and Reliability: Fast hosting means reliable hosting. Find a service that's committed to a large, well-established infrastructure. That means a clear uptime commitment, maximum SSD space and transfer, and free back-up and migration. A wide server network contributes substantially to a reliable service too. Accessing servers in your region or close to it means customers that are also nearby have an efficient, localized experience. The chance to use servers abroad means better engagement for international audiences and customers.

Security: You might think your site won't be in the scope of hackers but you're likely wrong. You don't have to be the NHS or the government to have your websites held for ransom. They target the small guy too if there's potential in it.
There are a lot of important features and best practices for keeping your site secure. Be sure to monitor things like access permissions; check whether a provider offers backup and restore points, antivirus and malware protection, as well as DDoS protection, Firewalls and SSL. There are also a ton of plugins that can be seamlessly added to your site that work wonders for behind-the-scenes protection.
Pricing: This is the part where it differs for most individuals. Not everyone can afford a high-priced premium service, and not all of us need them either. Be sure to pick a plan that offers what you need but at the right price.
Picking the provider with a cheap basic package is the obvious choice for those with simple sites, but it pays to factor in potential future growth. Should your site grow in popularity, you'll probably need to upgrade the package to ensure uninterrupted browsing for your viewers. Make sure the one you opt for offers an affordable premium package.
Support: Whichever provider you choose, you're likely going to run into some problems down the line. It's the industry standard for all decent providers to offer a round-the-clock, 24/7 support service for customers, via live-chat, tickets, telephone and email.
It might not be security you're struggling with – perhaps you're a novice with the innerworkings of a site's back-end. Thankfully, hosting services like WordPress offer access to a community of site-owners and experts to help with any issues. It's always easier to get a problem fix from someone who's experienced it.
Conclusion
Knowing what to look for in a good web-hosting provider is key to making the right decision. All good providers offer site-migration for a seamless host change but making the informed decision now would save time and hassle down the line. Find a good provider now, and it's one less thing to worry about before the impending stresses of running a website.