In affiliate marketing, you could be the merchant — aka the company who wants to be promoted — or the affiliate — the company doing the actual promoting.
Or, you could also have interest in both roles, building partnerships for mutual promotion. Either way, the journey to success is not easy.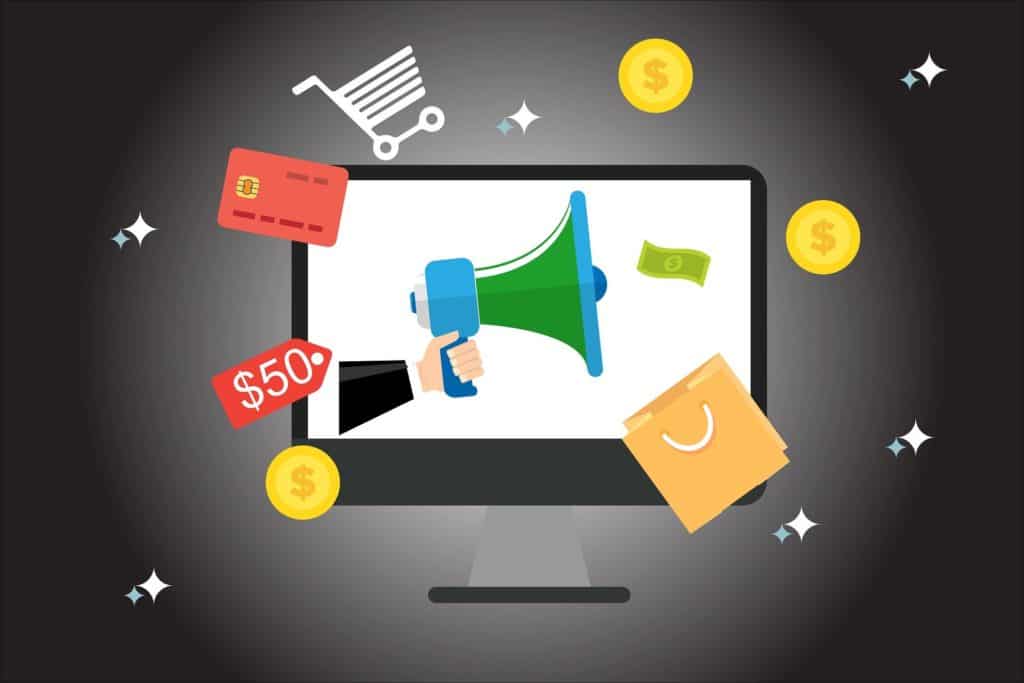 Lead generation is one of the key factors of affiliate marketing that will help keep the profits rolling. It allows you to attract new customers instead of solely relying on older ones.
Doing this will ultimately better your promotion program. However, the process is a bit difficult to navigate. Lead generation is not as simple as some might assume.
So I'll be sharing some useful tips that will help you generate quality leads.
Clarify Your Goals
Before you proceed, know what you want to achieve for the work that you're doing. Sure you can keep generating leads and getting paid, but it's important to have a bigger picture in mind.
Do you have products and services you want to sell yourself? Are you looking for buyers, exposure, and referrals or perhaps just an information database? Or are you just focusing on promoting other companies?
Whatever leads you generate should bring you closer to reaching your goal.
Your goals might vary for these different leads. Make sure your internal team knows what your company's end goal is.
Set out the kind of metrics and performance results you want to see beforehand. With doing this step, you'll also be able to ensure that the deals you make are strategized towards the same outcomes.

Know Your Audience
The first rule of promotion in any sector is knowing your audience. Who is reading your content? Parents? College students living on low budgets? New mothers? Or perhaps pet owners?
Knowing the demographics of your audience will help you cater to their needs and promote the right products in the right places. You'll then be able to look for the leads that fit with your audience, and this will raise your chances of success.
Your target audience will basically determine your whole plan, by way of approach and creative structure. For instance, here's an example of a website with an affiliate marketing program: https://jefflenney.com/product-reviews/amazing-selling-machine-review/ –
This website's target audience is clearly someone who wants to learn how to earn money from home, so they've written their article catering to this audience, promoting something that interests them.
Promote Yourself Shamelessly
When you start your program, list it on all of the top affiliate networking platforms, starting from directories, bulletin boards, and forums to websites, listings, and blogs.
It's also wise to promote yourself on sites like Craigslist, Facebook, Youtube, LinkedIn, and Twitter. Make sure you write some press releases and guest posts, be it paid or free.
Your goal is to get the word out and let people know about what you have to offer. It may seem like a bit much, but this is how you get other affiliates and partners to notice you. And in this business, networking and advertising is key!
Be Picky About Partnerships
Of course getting partners on board for lead generation is important, but it's always wiser to pick quality over quantity when it comes to partnership building. Partnerships must be brand-aligned and effective.
You want high value traffic, and this is possible even with few partners as long as everyone puts in the effort. Letting everybody into your program is not a good idea because they may not all work the way you want.
Issues of fraud and partnership problems are quite common in affiliate marketing programs, so it's your responsibility to screen your partners thoroughly and only build trusted partnerships.
Make sure you're clear from the very beginning. You should be upfront about what kind of leads you're looking for and emphasize on the quality.
Keep the Analytics in Check
Although you shouldn't get carried away with numbers, it is necessary to stay up to date with the analytics of your website. You need to know how well you're performing and assess your situation frequently.
You should have a proper reporting system, especially keeping track of all your affiliates and under performers. Things like the number of sales and leads coming in, as well as how long they are staying, are important factors to note.
This will give you a clearer idea of whether your program is working efficiently. Furthermore, make sure your website has a good web traffic rank and visits.
Use SEO and SEM tactics to make your website functional and give optimum results. In fact, your website should have good branding, traffic and presence before your affiliate program is ever launched.
Rewards and Incentives Improve Performance
Based on these performances, you can also add incentives and rewards for your affiliates.
This will help you gain better leads, as incentives motivate partners to put more effort into their work. Also, before setting commission rates, make sure you know what the market rates are.
For instance, following a tiered commission structure is known to improve performance. What this means is that for the first 100 valid leads that the affiliate provides, they will get, let's say $10.
And then for each lead above that 100, they will get $20. This is a good way of maximizing output and driving affiliates to work harder, while rewarding them at the same time.
You've got to be very competitive to attract more leads while building your brand name. You should do everything in your power to get the very best leads.
Final Thoughts
Lead generation for affiliate marketing can be a complicated web, but if you know what you're doing, the hard work will definitely pay off. You will need to operate efficiently, while having never-ending patience, to actually achieve success.
However, whichever role you are playing, make sure you are giving your best. If you're the affiliate, you should be keeping in mind what the merchant wants. This will help build a good reputation.
And if you're the merchant, it's important to be clear on your needs and offer proper commission rates. It is also your responsibility to ensure that the leads you are getting are the best quality by keeping everything in check.