The Emtech Conference is a 2-day conference that is going to be conducted in India by MIT in collaboration with Mint. The conference brings together the world's most innovative speakers and highly influential leaders, passionate change makers and inspired entrepreneurs.
Celebrate the Spirit of Innovation and Entrepreneurship
The Conference is a step towards reaching out to those who are driving the next generation of technological breakthroughs, as the world's most influential leaders and innovators come together to create a convergence of technology, business, and culture.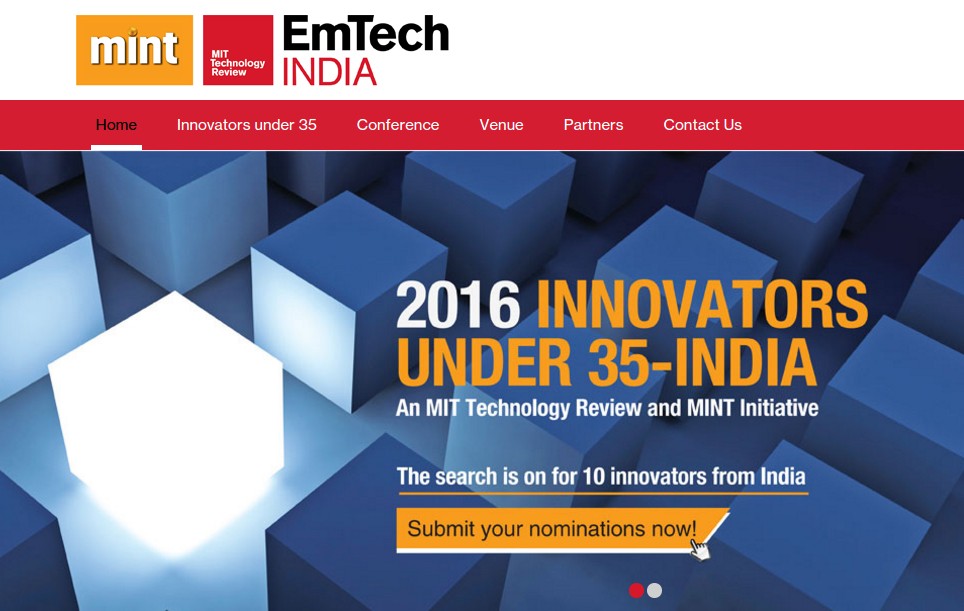 What do we think is the best part of this conference – they are on the hunt for 10 innovators under the age of 35 from India who exemplify the spirit in business and technology! More power to you – definitely!
Why jump on it?
The conference will be addressing serious global issues, transforming ideas, and debating possible solutions. The combination of the MINT and MIT technology review definitely promises to amaze as it brings a great for passionate innovators to share their ideas. Technology enthusiasts and innovators will receive an amazing platform wherein they can display their skills by nominating themselves in the "Innovators under 35" program. This gives them a chance to talk about their expertise before top notch leaders. The event organizers are also engaging with tech startups, tech innovators, researchers, tech geeks, academic scholars, research and development teams, science events and so on.
As tech enthusiasts, we just can't wait to see how this awesome event unfolds. We are all geared up to witness the numerous dimensions of entrepreneurship, and out-of-the-box ideas that this event promises to explore. As this is an open event, which will undoubtedly inspire more people will be taking part in it. We would strongly recommend aspiring entrepreneurs to participate as it's tough to find a brighter stage to display your talents.