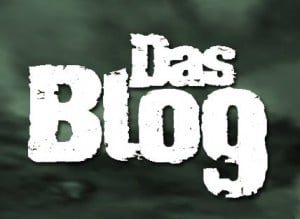 Blogging for Passion, Blogging for money, Blogging for Fame, Blogging for Hobby and you may consider many other reasons for people to start or continue blogging. What might be the reason, everybody who takes blogging seriously would like to be a great blogger obviously. I would like to divide blogging into 2 ages. Before evolution of Facebook and Twitter, I consider Blogging as Dark Age though you are having LinkedIn or Orkut or any other Social-Networking websites at that time. But certainly blogging has boosted after evolution of Facebook and Twitter, which turned from Dark Age to Modern Age. Unfortunately we don't have medieval period over here. 😛
Most of the web-world lovers from many parts of the world are quite interested to blog these days and according to Technorati's stats over 800 blogs are registering every minute, regardless whether they continue it or not, but still 800 is really a big number that which explains that power of blogging. If you are intended to become a great blogger, you must have already set your goals regarding how to reach your target to be a successful blogger. Here are 3 important Advices for you to follow to become a Successful Blogger.
#1. Before you start a Blog, You must be Aware of SEO and Social Media Power
SEO is the basic element required to drive traffic to your blog from the Search Engines. I don't tell you that you should pursue Master's degree in SEO in order to survive. But, just get aware of few basic elements like On-Page Optimization, Off-Page Optimization, Keyword Analysis, Backlinks and Social Media importance.
After getting familiar with these elements, you need to fill your blog with quality and unique content and also follow the SEO guidelines in order to rank well and drive visitors to your blog. A blog with good deal of visitors starts making profits as there are many ways to make money like Adsense, Direct Ads, Link Ads, and many more.
#2. Relying on Single Niche to Stay Focused
Your blogging elements must be focused and are to be concentrated on the featured topics that which suits for the site. For instance, if you like to post about Software topics, and you are intended to write your posts on Software elements, your readers are definitely going to love it and changing your niche by writing some sort of Muscle strains etc., your readers are going to hate it and you can't afford to build your own community. Instead, I would like to suggest you to maintain 2 blogs if you can write on multiple topics without messing your blog with unrelated topics.
Building relationship with your readers is another important aspect for you to be one of the Successful blogger. You need to interact with your readers, take suggestions from them, make sure what they are expecting from your blog, reply for the comments, taking perfect marketing measures in order to make your blog active community.
#3. Participate in Heated Debate with your Co-Bloggers
The next option for you to become a successful blogger is to participate in a debate with a co-bloggers or neighbouring bloggers. Just make sure you raise a debate on a hot topic, but make sure that debate to be humorous, friendly and never go in personal way, it may ruin your relationship with your co-bloggers which is one of the most important aspects for you to survive. Being a starter, you are certainly in the need of tips from the experienced bloggers, for which you need to grab their attention towards you and also try to build a strong relationship with them which will help you to grow easily and quickly by making use of the effective strategies from these experienced bloggers.
Make sure you don't fix up with a small network. Just keep on increasing your blogging network and you need to work really hard for that. Of course it may take time for you initially, but it works really well as time passes.