Do you want to know how many people are visiting your blog via RSS Feeds?
Go to your Feedburner Dashboard, now select the title of your RSS feed.
Then choose the option "Configure Stats" under the Analyze Tab.
Tick the options that say "Item views", "Item click" and "Track clicks as a traffic source in Google Analytics" and save it.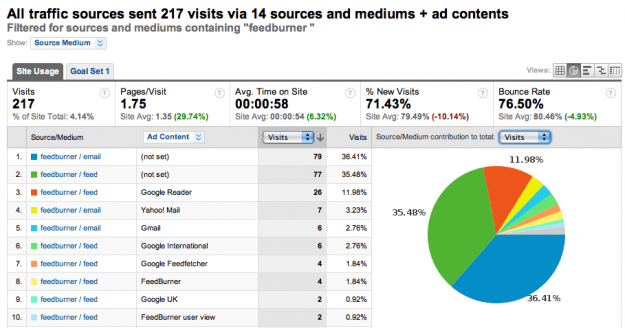 Now this tip will help you to analyze the click counts and the exact source from where that click may be originated. You can also find whether Google Reader subscribers are more engaged than your My Yahoo! Subscribers.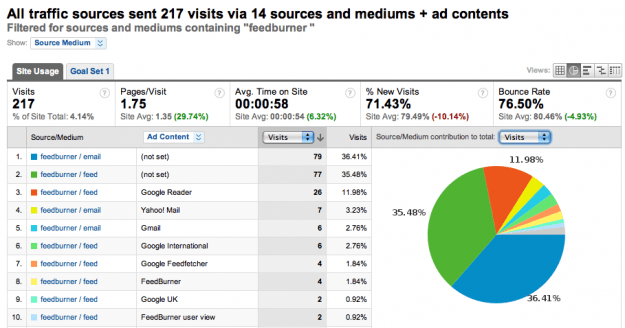 Use the "All Traffic Sources" and "Campaigns" sections to track the traffic from clicks inside your RSS feed.