Social Media and sports, when taken together, are driving up viewership and advertisement revenues the world over. For people who missed out on the big moments of yesterday's big match, social media fills you in on all the details thanks to easy sharing of information. Missed that amazing goal kick in the last minutes of the game yesterday? It is on your Facebook or Twitter news feed just waiting to be watched.
Here are some of the ways social media and sports are complimenting and cross-promoting each other.
Never underestimate the power of social media 'trends'
The English striker, Wayne Rooney's increased Facebook fan presence is part of a 'social trend' during Euro 2012. What does this tell us? That social networks have a snowballing effect on ongoing and popular events.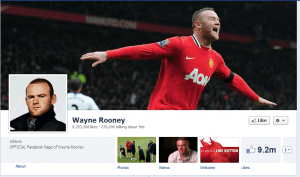 With the Euro 2012 underway, many avid sport fans help define a 'trending' term, thanks to string theory. This increase in fan activity can make advertising firms and brand managers capitalize on trending terms on social networks. Facebook is one such powerhouse when it comes to creating a social trend and for other sports enthusiasts, this should be an eye opener for some fantastic sports marketing ideas.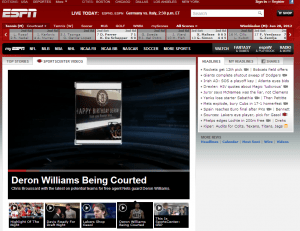 Social Media allows professional players to stay connected with fans more than ever.
Social media and sports are collaborating in many ways as well. Case in point, Kevin Pietersen, former Test batsman, always invites a lot of feedback as he tweets during pre-game intervals and garners a lot of viewership for the impending game. Match discussions are no longer confined to traditional media outlets such as TV and print. Interacting with fans on a personal level is easier than ever on social networks. Fans find this a great stimuli when their sports idols actually take out time to communicate with them.
Social Media Drives Viewership Levels and Ticket Sales
Major sports broadcasters such as ESPN are now offering live streaming of games on the internet for social media butterflies to keep an eye on. 1 in 3 people are known to follow the game on their mobile devices. No wonder ESPN reported a 210% increase in viewership than the last tournament edition in 2008.
Ticket sales have risen as much as 3 times with social media pages promoting teams as well as individual sporting personality coverage round the clock. Use of Sweepstakes applications and fan pages on Facebook is cultivating renewed sports interest amongst those who are non-traditional sports followers. Also there is a big question whether Social Media headed for a Stock Market Burst?
Social media and sports are proving to be a marriage made in heaven. It's about time social media firms and advertising agencies utilized them for maximum benefit.