The growth of social networking websites has been tremendous for the past few years in India. Interestingly Orkut came next to Facebook. This clearly indicates Orkut is still popular in many sectors in India.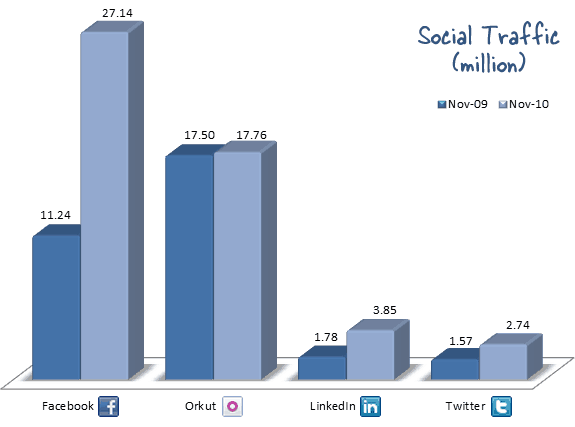 The dark bar represents the total number of unique visitors for a site in Nov '09 while the lighter bar represents the same number for Nov '10. As you can see Facebook and Orkut came first and second, and LinkedIn reached the third place defeating the most popular microblogging service — Twitter.
Image credit via Digital Inspiration and stats via BusinessToday.