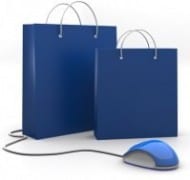 How many times has this happened that you buy a product and then realize that it lacks some features which might be important to you or has some minor flaws which would have been obvious had you done some market research?
Well, we all have been in such situations at least once, especially when we are shopping on the internet which makes the things all more difficult because of the choice of options that it provides on click of a mouse.
There are even several hundreds of websites, where you can find the best mobile phone deals online easily. Also make sure that you are dealing with right website, tonnes of phishers out there.
Here are 5 things you can do before buying online which can make your life easier. Simple 5 things that you should keep in mind.
Continue reading Buying Online: 5 Things You Should Keep In Mind