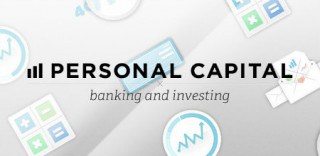 When was the last time when your old school planner ditched you with confusion, time waste and lots of search and find before you got your investment records straight or knew your next tax-due. Now keeping up with all your financial needs with an absolutely FREE app is an utter delight in this consumptive world where time matters as much as money. Available on iPhone, iPad and Android, this app allows you to access all your financial accounts in one aggregated view. Mutual funds, stocks, money market accounts, checking/savings- everything presented in an absolute format and in concise manner to make it as easy as your pie.
Personal Capital helps you manage your money by giving you a holistic view of all of your accounts. so, its an easy ride for a beginner out of management school too. Tracking your income, spending, savings and
investment performance is a cinch. Apart from this, you can ask for advice as much as you can increase your greenery by saving money by identifying mutual fund fees.
Functions of Personal Capital
1. Portfolio Performance – You can track your investments by account, asset class or individual security. The indices as well as your make up in the market can be easily displayed in the most apparent way possible.
2. Asset Allocation – from international stocks to bonds, from alternatives to cash- you can see and know where to invest and how! And the app additionally helps you to track this function down on the portfolio. Voila!
3. Mobile App opportunities – download this app on mobile and no matter where you are, your investments will be right under your nose and your assets under your constant surveillance though the most useful function of Personal Capital
4. Investment Check Up – after investing what? This doesn't end here. In seconds from electronically pinpointing potential investment risks within your portfolio to Identifying mutual fund fees to see if you're on par with your financial goals, this is it!
5. 401k Free Organizer – Find out if you're paying too much in 401k fees. We'll benchmark your 401k against our own 0.5% plan and determine whether your plan is Red (over 2%), Yellow (1.01%-2%); or Green (1% and below). Then we'll help you do something about it.
6. Mutual Fund Fee Calculator – Mutual Fund Fee Calculator shows you just how much investment fees could cost you over time. With an ultimate attribute like this, you can earn while you save too.
7. Universal Check Up – now you can transact money from anywhere to everywhere. Track your income and spending, see your largest expenses, and easily view your transactions with Personal
Capital Cash Manager.
So, sign up now! For if you need this awesome app on the roll to manage and improve your finance, than
download this app and with the new android-app delight too, you can try this out and tell us your views.