Planning is not just for Projects or Product Development.  It is essential to make your Blog a Success. It is a key factor that helps a Blogger to be Perfect.
Find out how can you Master the Art of Planning your Blog Posts, more easily than you think!
---
What to Blog?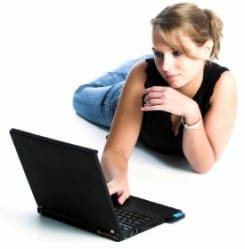 This is typically when you brainstorm different Post Ideas. It is not unusual that your Best Post Idea comes when you are taking a stroll in the Park. 
Perfectly normal! Make sure to keep track of all these Blog Ideas – either in a Physical Notepad or a software tool.
Also, make sure that the Blog Post Idea in someway relate to your Blog Niche. 
It is extremely important to build a Wealth of Posts in your Blog Niche. You'll understand their value once your Blog gets popular.
---
How to Blog?
Once you nail down on a few Blog Post Ideas – you actually sit down writing posts one after another. 
If you are a new blogger, check this out :
5 Things Every New Blogger Must Know
Make sure to keep these points in mind, when you write the post:
Be clear, concise and to the point
Write in a tone that prompts the reader to read further
Give special attention to the Post Title and the Post Introduction. These are two key aspects that bring more readers into your Blog Post
Logically group your Post into 3 sections (though you may not need to label them such) – Introduction, Elaboration, Conclusion
Make sure to spell check your posts and don't have any room for grammatical errors
I recently got a copy of Problogger Scorecard, which essentially tells you all that you need to know for Perfect Blog Writing.
---
When to Blog?
Both Search Engines and Regular Readers love a Blogging Schedule.  Keep a Schedule for your Blog Posts and stick to it.  It is not necessary to send out a Blog Post everyday.  But maintain a frequency – like 3 posts a week on Sunday/Wednesday/Friday – and follow it.
Thus, Planning introduces a discipline in to your Blogging and let your readers expect Posts out of your Blog.  It helps you treat your Blog like a Business, that will start reaping benefits once there are more readers your way. If planning is done along with concentration in blogging, then it is a big deal.
If your put diligent planning into your Blogging Process, chances are very less that your Blog cannot Rock!  Let us know what you think!