It's not too late, I think its time to react to protect our national Animal. The present statistics show that just 1411 tigers remain in our country. Shocking isn't it!!
"We are roaring for the cause. Are you?"
1411 is average estimation of India's wild tigers, as per the monitoring exercise by Wildlife Institute of India in association with NTCA, Government of India in 2008.
I feel responsible to save my national animal. At this instinct, I want to appreciate Aircel for making us aware by taking the initiative. Aircel has partnered with WWF-India to help "Save Our Tigers".
The Tiger as the National Animal of India symbolizes the power, strength, elegance, alertness, intelligence and endurance of the nation. Our national Animal is fighting for its life. Previously from around 40,000 tigers at turn of last century, there were just 1411 tigers at present in our country.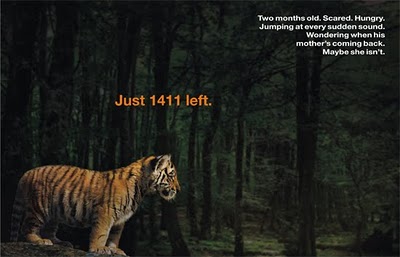 I think this is the correct time to react to protect our heritage otherwise we could lose it forever.
Over the past years there is a steep fall in the tiger population. Due to illegal smuggling of Tiger Skin and other body parts, there are very few tigers left in the world today.
According to the World Census of Tigers, there are only 5000 -7000 tigers in the world today. Out of which, Bangladesh, Nepal, Bhutan, China and Myanmar claim to have a population of 3000 to 4500 and India alone claims to have a population of 2500 to 3750. These were according to year 2002 statistics. But Now, the number is just 1411.
Join the noble cause the same the big cats from extincting.
Hope This Initiative from Aircel and WWF-India should result in positive growth of Tigers in our Country.
Roar for this cause here @ SaveOurTigers
Our National Animal is Fighting for its Life. Show your support by joining @ Saveourtigers.com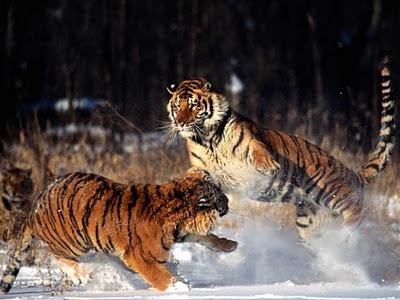 Till now over 96,000 people have joined this community to show their support to save Our Nation Animal from Extinction. So make a difference by joining and ask your friends to join in to support this roar.
You can also know much about this Program @
WWF-India
or Saveourtigers