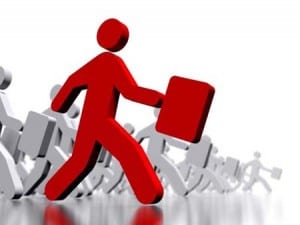 If you've been blogging for your Local Business for period of time, you can relate to the unpleasantness of starring at a blank screening blinking back at you. You feel as though your mind is devoid of ideas for great content. You don't, however, have to find yourself in this position if you're aware of several approaches you can use to brainstorm and easily develop ideas for your local business blog.
Four types of posts to consider writing if you're struggling with ideas are:
1. "How to" posts are often very popular with blog readers. The Internet has become the go to resource to quickly learn new skills or solve problems. We have become so accustomed to the easy access of information online we often take it for granted! What are common questions you've received recently from customers? Could you turn these questions into a "how to" post? If you don't have recent customer experiences to draw from, do an internet search of your own for topics related to your local business. Use your research to generate ideas on a topic with your personal tips and experiences.
2. Conduct an interview with a well-known "expert" in your field. This type of blog post will take a different type of preparation than your traditional post. You'll need to generate interesting and thought provoking questions for your interviewee. Once you conduct your interview, pull out the most engaging and novel aspects of your discussion to create a post. Likely, you will receive enough content for a multiple part series! Remember to build some extra time in your blogging calendar to get this interview arranged and conducted.
3. Share your take on a recent story you've read. This suggestion works well for those times when you need to generate conduct right away, but are truly stuck. Do a few searches online and read stories related to your blog topic. You'll likely find a few of interest to you. Share the premise of the article as background for your readers and then provide your advice, suggestions, or opinion. If you select a current hot topic or controversial one, you may also generate significant reader discussion.
4. Generate a "must read (or watch or listen to) list." As an expert in your local business area, readers are interested in your thoughts on what books are best to reader on your topic. Therefore, put together a top 10 or 25 to share. Consider adding a brief synopsis of the book or why you think it's worthy to make your must read list.
One way to avoid a lack of content to write about is to constantly be seeking inspiration from everyday activities, movies/television, common experiences, etc… Tying together two seemingly unrelated concepts to illustrate an idea is a particularly powerful approach! Keep a notepad handy to write down ideas and concepts as they arise.
Interested in learning more about this topic? Read Danny Iny's post entitled The A to Z of Blog Post Idea Generation.