Love pirates? Then you might be eagerly waiting to watch "Pirates of the Caribbean: On Stranger Tides". So why don't you make your Facebook profile to suit the buzz. Now it is time to apply an old setting.
Just change this simple setting to experience the awesome wordings of pirates (preferably our favorite Jack Sparrow).
Go to Account Settings | Languages
Now change your primary language to "English (Pirate)".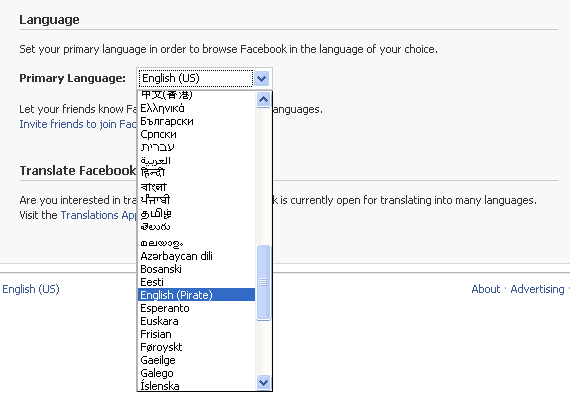 Your complete Facebook profile will be transformed to pirate environment. Followed by Facebook, Google and Friendfeed also turned pirate (long back).
My favorite ones,
Posting photos – hoisting portraits
Being poked – Arrr! Ye have been skewered by
5 friend requests – 5 sorry louts think they're yer mates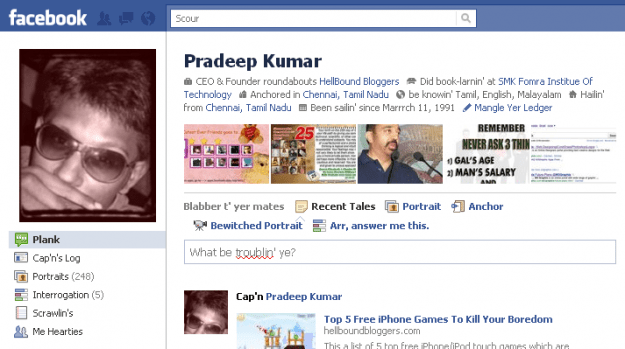 Now who is ready to speak with me? Aye aye!