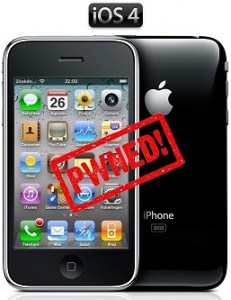 What is jailbreaking? If you just heard of the iPhone, chances are you never heard about jailbreaking or unlocking your phone. The term jailbreaking is a fairly common term in the iPhone user's community. The first thing iPhone users do after buying their iPhone is, go and jailbreak it. The Library of Congress made it legal, so there are now no legal restictions to jailbreaking. Quite recently Apple filed patent to disable jailbreaked/unlocked iPhones.
What is iPhone 4 jailbreak?
Jailbreaking your iPhone lets you unlock various possibilities which otherwise remain locked if you don't jailbreak your phone. Jailbreaking your iPhone has many advantages over an non-jailbroken iPhone 4 or iPod touch 4.
Advantages of Jailbreaking iPhone – iPad – iPod touch 4
Jailbreaking allows you to install MyWi and turn it into a Wi-Fi hotspot.
Install Cydia with tons of unofficial apps not allowed by Apple.
Unlock your iPhone.
Use  3G for making face time calls using My3G.
Use blacklist software and stop unwanted calls.
Confused about jailbreaking/unlocking? Check this Complete Information About Unlock/Jailbreak Iphone And Ipod Touch.
There are hundreds of advantages with jailbreaking your idevice to work with its full potential. If you liked this post, share it with your FB friends using the share button below. Subscribe to our RSS Feeds for more tips and tricks on this topic.