Facebook
, the most widely used social network, is the chief source of referral traffic for a humongous number of bloggers. A blog without a Facebook fan page is like a smartphone without an app store, unimaginably incomplete!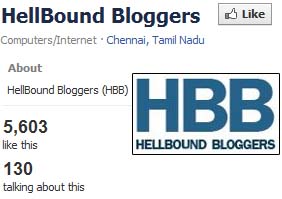 Every blogger dreams of getting a few hundred K's beside the like button on their blog or website. So without wasting any more precious time, let's dig into some of the methods that I have found useful, in escalating the number of Facebook Page Likes.
1. Share Humorous Multimedia Content
Whenever I share a funny cartoon on my blog TrickVilla's fan page (of course with due credit to the author), I see a sudden surge in the number of Likes & Shares it receives.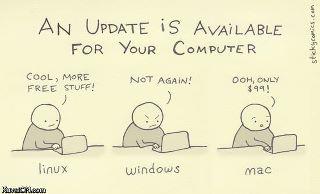 This not only improves engagement, but also attracts more fans due to the re-sharing of that funny picture by my fans onto their own walls & friends. This way, you can reach out to friends-of-fans.
But keep in mind that you post a photo or video related to your niche. Try to post already viral photos or make them viral 😉
To be resourceful of such images, subscribe to a good photographer on Facebook, or just post a photo of some cute cat (that's gonna go viral for sure :p )
---
2. Create a Catchy call-to-action Landing Page
If a non-fan lands on your Facebook Page, they will see your wall or info, as per your Page settings. What you need to show, is a graphic eye-catching page, that tells them to Like the page in order to get updated about, whatever your blog provides.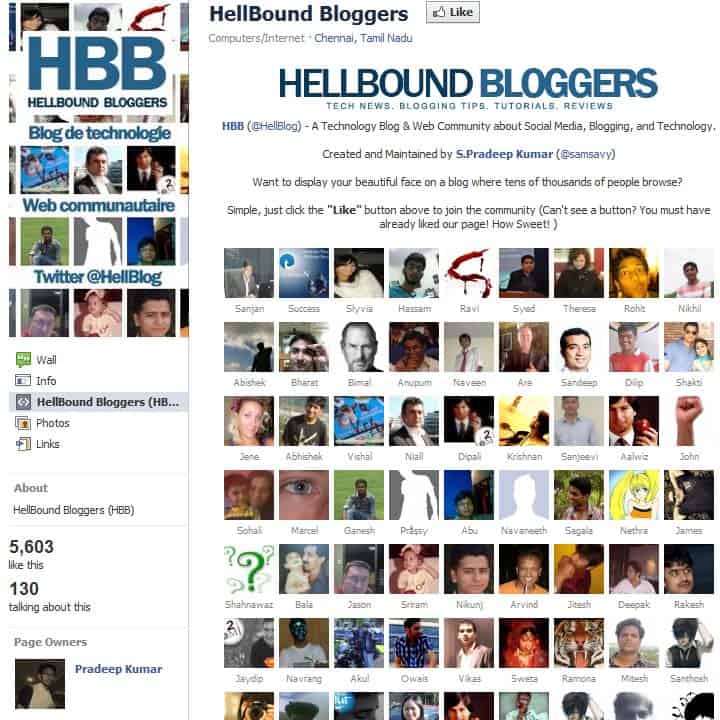 See How to create Facebook landing page
Creating this welcome page is like a breeze & works as a great incentive for your Like button 😉
---
3. Choose your friends wisely, now target them!
This is a superbly awesome method for gaining Facebook Page fans or likes. Join a blogging group or a fan page related to yours, and start adding people from that group or page to your friends list.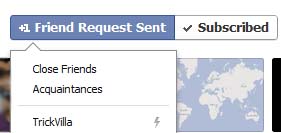 This way, you befriend a lot of like-minded people, what you call targeted audience. Once they accept your friend request, simply send them an invitation to your Facebook Page, from the Page itself.
Since these friends are already interested in your blog niche, they are very likely to Like your page, engage & share it. 😀
---
4. Like button placement on your blog or Website
No, sidebar is obviously not the perfect place to position your Facebook Like button. Sidebar is the last think your readers notice on your site, with the least interest. So what's the perfect place for gaining maximum Like button hits?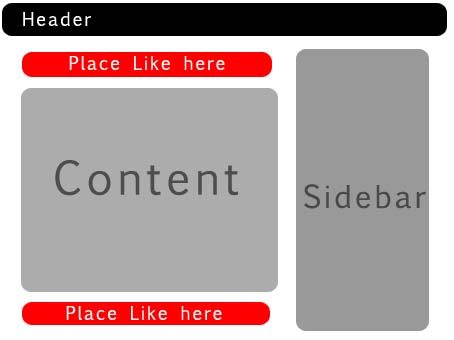 The best place is after the content of the article, so that when a user has finished reading your post, they notice the Like button immediately & hit it. You may try placing it above the content too, see what works best for your blog.
This article is written by Ishaan Garg. He is the Co-founder of TrickVilla, his areas of interest include multimedia editing, SEO, web designing, social-media marketing & gadgets. If you wish to write for us, kindly check this.