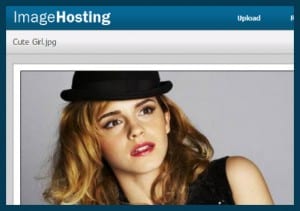 Have you ever wanted to create your own image hosting website and start monetizing with a service similar to ImageShack or ImageVenue? Or maybe, simply host your images on your own server for personal purpose? If you did, you certainly noticed the lack of effective options available out there. Here's the solution:
ImageNuke (word linking to imagenuke website) offers you the most comprehensive image hosting script in the market. It combines the best features and technology of the most modern image hosting service you can find online. And for this matter, here's a sample of what this script can do for you:
Features of ImageNuke:
Multi-Image Uploader: Because uploading your pictures one by one is so yesterday, your future image hosting service will offer to your users a efficient Multi-image hosting uploader. Also, you will finally be the one that decides of the image size & image quantity limitations.
User Registration System: ImageNuke gives you an advanced and stable user registration system so you can build your own very active image sharing community.
Drag & Drop Feature: An advanced image uploading technology will let your users add their images with a simple drag & drop from their explorer.
Image Titles & Descriptions: To help you get a very SEO friendly website and an increasing traffic from user contributions.
Image Statistics: A very practical functionality that will attract more potential users interested to check the popularity of their pictures.
Sharing Codes: To provide to your users the necessary codes to share their uploaded images in forums, websites, blogs or simply by direct links.
Social Network Buttons: ImageNuke gives you the "Social media marketing" tools to make your website go viral, by giving to your users and visitors the opportunity to share images through all the major social network services.
Easy Installation: The installation is extremely easy, and in case of trouble, the people of ImageNuke will give you full support and quick solutions.
Advanced Administration: So you can have a total control of your future website and business.
100% Unencrypted: ImageNuke is completely customizable as the codes are 100% unencrypted.
ImageNuke is a ready-to-install script that could be online within minutes after purchasing. And to do so, you will need no technical skills at all. Also, it's very cheap.