Getting Hacked is a nightmare! Especially if your Facebook account is hacked then it is worst of all. As a (Ethical) Hacker I know that it is really easy to hack anyone but at the same time it also easy to save your self. The following process will ensure your security on Facebook.
All you have to so to follow these simple steps after logging into your Facebook account:
#1: Goto your Account | Account Settings .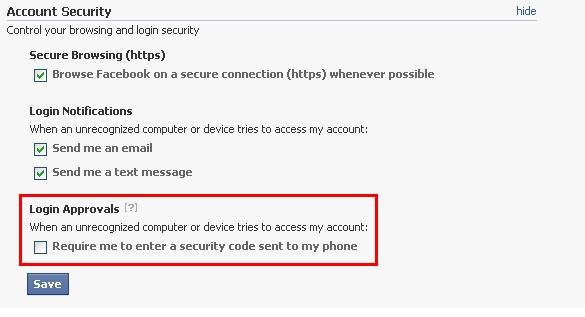 #2: Now Under "Account Security" section , Tick "Login Approval" .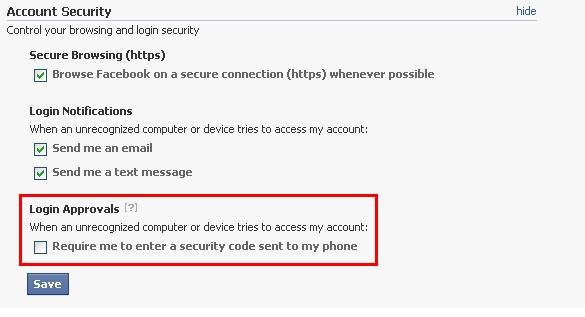 #3: Click on "Set Up Now" .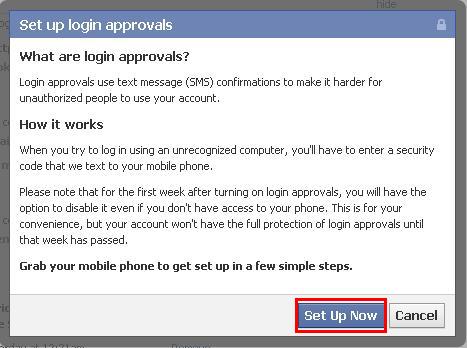 #4: Now give the "confirmation code" in the space give. The code will be sent in sms to your mobile.

#5: After giving the "confirmation code" . This message will appear, which means that setup is successful.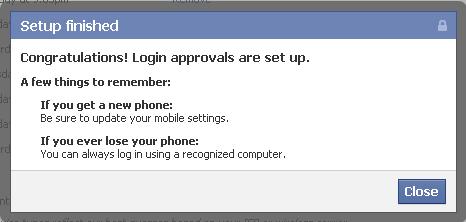 HOW IT WORKS?
Now every time any unrecognised machine (Computer or mobile) will try to login your account they will have to give the "Confirmation Code" ,even if they have given correct password, and that code will be sent to your Mobile. Which means that even if anyone is having your Password, that person (Hacker) can't log into your account.