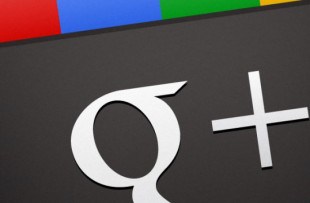 When Google comes out with their new 'shiny objects' on the World Wide Web, we can't help but jump on board and try them out as local business owners, and as of late, Google + is the new 'shiny object' we're attempting to test, follow and get our heads around when it come to the impact it has, or will have, on online communicating, interacting and search engine optimization for individuals and businesses alike.
As of late, Google+ doesn't have a set-up for business pages, but undoubtedly, they will, and in the meantime, it's still wise for business owners to invest the time to set up their own Google+ profile in addition to encouraging their employees and contractors to do the same. In fact, I recommend everyone set up a Google + account and become familiar with it; it's as important as setting up and utilizing a Facebook, Twitter or LinkedIn profile as a pillar of social media. Why?
You can add links in your Google+ profile and in the stream that means a boost in SEO for local business. Both, Google+ posts and the "About Me" section links, are showing to have a positive impact on SEO.
The links created by users within Google+ can be picked up by Google's algorithms, unlike those in Facebook, Twitter, etc., which again means better SEO with Google + than with other social networks.
Google+ continues to make it easier for individuals to join the network, and they went from 0 to 20 million users within a matter of a couple weeks. They'll no doubt continue to grow at a rapid pace as people post their Google+ invite links on their Facebook, Twitter and LinkedIn pages to encourage their current fan following to join them on Google+, as well.
Google+ allows you to set up Google Authorship which means you can link to external posts with your author profile, and it will show up in Google search engine results to provide more exposure for the author online.
Google+ and SEO will continue to be discussed and tested, and like any social network, it's wise to be careful and not go crazy by dropping links that could make you appear to be a 'spamster'. It will also be interesting to see how Google+ business pages, once available, will tie into Google Places. No doubt, most companies will want to be a part of it for very good reason. When using Google tools for local business, they typically make it relatively easy to create synergies across the board for all Google products for maximum exposure online. It's a smart business model that benefits local business owners a great deal in today's online world.
This article is written by Chris. He writes from real world experience building businesses and closing sales. His company Surefire Social specializes in local business marketing. If you wish to write for us, kindly check this.