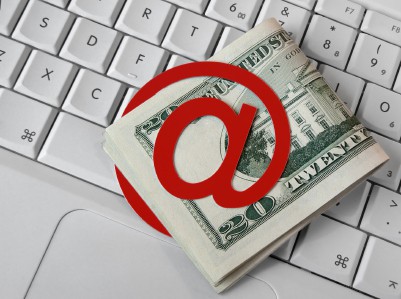 In as much as one would like to make a customer out of every person who enters your store, that's simply not possible. And especially since most businesses now have a website, a prospect can browse through the company website and then leave in just a few seconds. A wise small business owner understands the value of not just a customer but also a prospect. This realization is the wisdom behind email marketing. With the help of this unique marketing strategy, businesses can keep in touch with prospects and motivate them to make a purchase.
Since, they are already looking around then they these prospects must be interested in a product or service. With the assumption that these prospects have the willingness to make a purchase, the dilemma that a business owner now face is how to get these individuals' email addresses. But with the right invitation and a strategic marketing plan, that should not be a problem. Here are a few things to consider.
Stick To The Pros
Simplicity is the key to managing a whole list of tasks without feeling burned out or overly exhausted. Unless you have the luxury of time to do things manually, then its best that you seek out the help of a professional online email marketing service that will provide not just the tools but also assistance to make seemingly complicated tasks more manageable. Options are available depending on the size of the company.
Be Compelling
In order to get more individuals to give out their email addresses, one must provide a compelling enough reason for why one should join your email list. Spell out things to your visitors. Tell them what's in it for them if they join your mailing list, something fun like a top ten list will easily capture any average website visitor's attention. What is important is to keep things interesting and fresh.
Don't Count Out Coupons or Freebies
One easy way to get prospective buyers to sign up to your email list is to offer them coupons that they can use during their first purchase or maybe even freebies. The added advantage to going this route is that your prospects will have to visit your brick-and-mortar store eventually to redeem their coupons or freebies. And once they are in your shop, they'll be able to look around and you'll have a greater chance to talk them into buying any of your products.
This article is written by Chris Marentis. He writes from experience about lead generation, closing the sale and leveraging social media. If you wish to write for us, kindly check this.