Everyone loves privacy. Especially when you have a Facebook profile for personal use. Now this simple tutorial will tell you how to hide your Facebook friends from everyone, even your friends in your circle. It will be visible to you ONLY.
Hide Your Facebook Friends From Everyone
#1 – Go to your Account | Privacy Settings.
#2 – Now under "Connecting on Facebook" section, click "View Settings".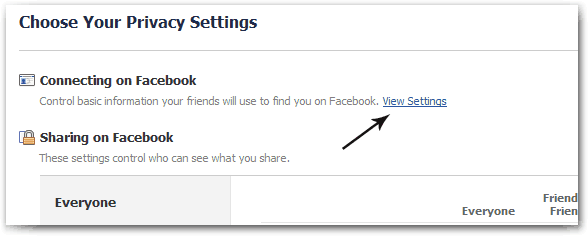 #3 – Find "See your friend list" section, click "Customize".

#4 – Then under the label "Make this visible to" select "Only Me".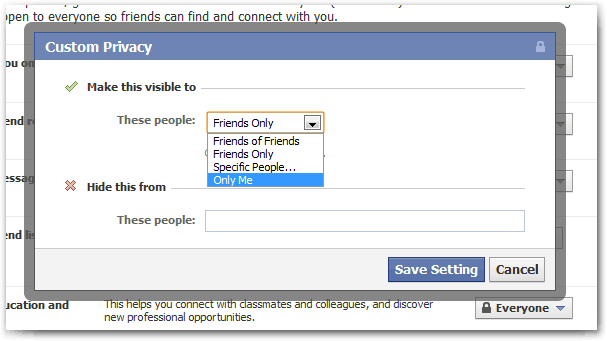 That's all. Now save the settings.
Now when your friends or other users visit your profile, it will look like this.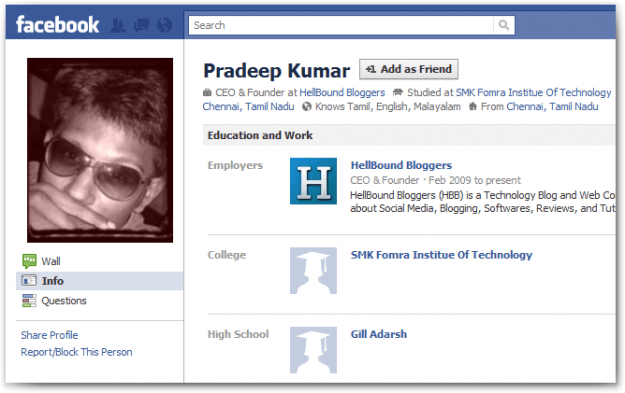 ALSO CHECK : HOW TO: Prevent Facebook Friends To Post On Your Wall