Twitter launched a new Follow button recently. Adding this button is quick and easy. It will be a new way to discover and instantly follow Twitter accounts directly from the websites you visit everyday.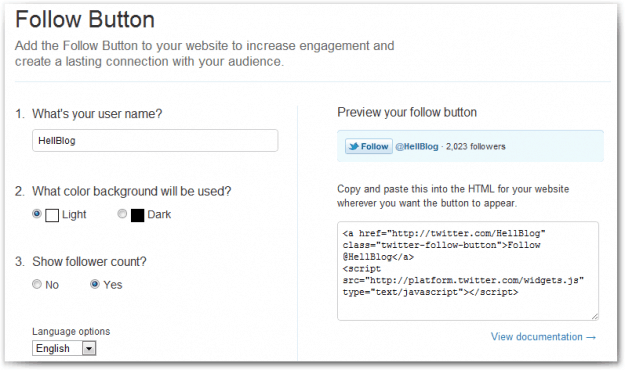 To add this button your blog, go to Twitter Follow Button resource. Enter your username and other details, then copy the code! You can paste it wherever you like, even in blog posts.
You can see the demo of this 'Follow' button below here.
Earlier Facebook launched 'Send' button to increase their social presence, which clearly indicates social bookmarking is must for blog promotion.
Thumbnail Credit : Twitter